New 'No Man's Sky' Trailer Shows More Combat and Rutger Hauer
The 'Blade Runner' actor has "seen some things."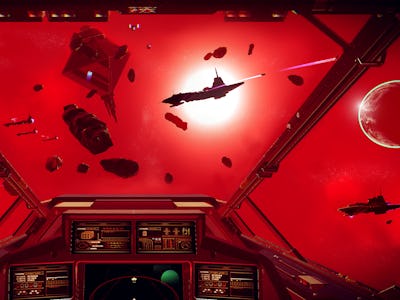 Hello Games
Sony's PlayStation conference at the Paris Games Week is currently underway. In addition to announcing the release date of No Man's Sky, a new trailer dropped starring Rutger Hauer narrating.
There's a little more emphasis on combat and overall urgency than demonstrated in previous trailers. By now No Man's Sky is synonymous with space exploration, so it's not a bad thing for Hello Games to unholster some blasters.
No Man's Sky is coming out June 2016. We actually know that now.