Director Peyton Reed Set to Return for 'Ant-Man' Sequel
Three years out from 'Ant-Man and The Wasp,' Marvel didn't have to look far for its director.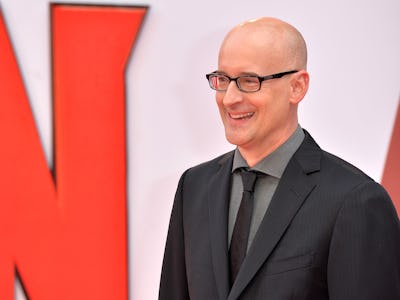 Getty Images
A few weeks after Marvel announced that Ant-Man would return in a sequel titled Ant-Man and The Wasp for a July 6, 2018 release, the film's director will reportedly be back as well.
Peyton Reed is set to direct, making him the first return Marvel director since Joss Whedon, who came back to helm Avengers: Age of Ultron earlier this year.
The move to bring back Reed isn't without its controversies, especially in the fanboy community. Many remember that geek god director Edgar Wright had developed an Ant-Man movie at Marvel for over a decade before dropping out due to creative conflicts with the studio. It's a fault that has many auteurs fleeing Marvel for their own movies.
Reed came in as a pinch hitter that no one wanted, but it seems like it will pay off. Despite Ant-Man being the third lowest-grossing movie in the Marvel Cinematic Universe, audiences and critics resonated with the character played by Paul Rudd. Marvel slotted the sequel in for Phase 3 of its predetermined Cinematic Universe, and now Reed is reportedly asking for $20 million for his services. Yes, you read that right, Peyton Reed is getting paid.
But how much of a difference will he make? Criticism of the first movie rotated around the idea that it was a defanged Edgar Wright film, whose comedic and kinetic style could have made Ant-Man into a Guardians of the Galaxy-type hit — if Wright had stuck around. Instead, Reed came in, got the job done, probably didn't put up too much of a fuss, and now he's getting the job a second time.
There are no writers yet for Ant-Man and The Wasp, but it's safe to say that Wright and his other credited co-screenwriter Joe Cornish won't be back. It's possible that Rudd and Adam McKay, who were brought in to tinker with the script after Wright exited the project, may return for the sequel as well.
The only other Marvel movie on the horizon still without a director is Black Panther, which will now be released on February 16, 2018. Rumors persisted that Straight Outta Compton helmer F. Gary Gray would take the job, but he decided to take on the eighth Fast & Furious movie instead.
In the meantime, maybe it's worth watching Ant-Man one more time before getting ready for more insect-sized adventures.