F. Gary Gray to Possibly Direct Marvel's 'Black Panther' -- Or Not [UPDATE: Not]
The 'Straight Outta Compton' director is also on the shortlist to potentially direct 'Furious 8.'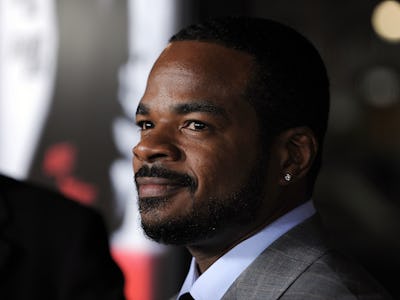 Getty Images
Update:
Well, it looks like F. Gary Gray chose to stick with Vin Diesel. The Straight Outta Compton director announced on Twitter that he'll be in the director's seat for FF8slated to hit theaters on April 14, 2017.
In retrospect, it's the most intuitive choice for Gray. The Fast series is the biggest franchise at Universal Pictures right now, and that same studio gave Gray the chance to make Straight Outta Compton a hit to the tune of nearly $200 million worldwide on a $28 million budget. Now Gray will help steer the franchise's next phase in the wake of star Paul Walker's death in 2013. Family is a huge theme of the Fast franchise, and Gray has shown taht he's been able to wrangle ensembles together in a similar fashion, especially in Straight Outta Compton.
Now there's just one question: Who's going to direct Black Panther for Marvel?
In the kerfuffle about the shortlist of directors to potentially helm the next Fast & Furious movie, Variety reported that Straight Outta Compton director F. Gary Gray is also the top candidate to land the disputed directorial job on Marvel's Black Panther. But another report may have quashed those rumors.
Today The Wrap posted an exclusive about in-house Marvel scribe Joe Robert Cole being tapped to create the script for Black Panther. But it also contradicted Variety's report by saying Marvel insiders are waiting until a script is in place before beginning negotiations about a director.
Gray's potential involvement in both Black Panther and Furious 8 represent a small chunk of very large and lucrative franchises, and there's no clear side that Gray would obviously take. One thing is for sure: he has quite a big decision to make.
He's previously worked with Fast & Furious star and producer Vin Diesel before in 2003's A Man Apart, and Diesel also recently posted a photo of himself with Gray on his Facebook page, conveniently without a caption. That'd probably be enough to pencil Gray in for the Furious 8 job, until you realize Gray was previously tapped by Marvel to potentially direct Captain America 2 before dropping out to make his very own superhero movie: Straight Outta Compton.
That turned out to be the right decision since Straight Outta Compton was a massive hit, and put him back in demand by studios like Marvel.
Gray would be a perfect fit for Black Panther, as fellow director Ava DuVernay dropped out of the running in July after citing creative differences with the comic book behemoth.
Black Panther could set right Marvel's auteur problem by showing it's still willing to go to bat with a popular filmmaker willing to meet them on their huge Marvel Cinematic Universe level.
Time will tell what decision Gray makes, but if he lands either one he'll be in a great spot. Black Panther himself, played by Chadwick Boseman, will first pop up in next year's Captain America: Civil War before getting his own Marvel Phase 3 movie slated to open on July 6, 2018. Furious 8 is set to hit theaters on April 14, 2017.