'The Man in the High Castle' Trailer Promises Heavy Sci-Fi for This Historical Series
History and sci-fi buffs, rejoice.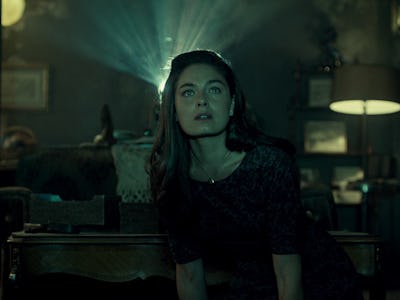 A new trailer has dropped for Amazon's adaptation of the Philip K. Dick alternate history novel The Man in the High Castle.
Like the book, the series tells of a universe in which the Allied Forces were defeated during World War II. As a result, the U.S. is split in two; the Greater Nazi Reich dominates the east and the Japanese Pacific States cover the west with a buffer zone in between. It's a fascinating conceit on its own and has naturally been explored elsewhere. Thankfully, executive producer Ridley Scott follows Dick's cues to add a touch of originality to the idea.
What appears to set the show apart are sci-fi winks threaded throughout this preview. A woman has in her possession a news reel that hints at an alternate reality in which Nazi Germany lost the war; her boyfriend believes the reel is fiction; and an American-born Reich leader strives to obtain them.
The entire weight of the Nazi regime appears to rest solely on the existence of these mysterious film reels. Which is understandable, considering the content. It's a flimsy contemporary issue, placing life or death importance on recorded media, that is likely to unravel in greater depth as the series progresses. So who created these films? And where did they come from?
None of those questions are to be answered in this 90-second teaser — and they're not answered in the pilot, either. Its highlights alone would suggest that we're not in for a dry "what if they won?" drama, but rather a hero's journey to find a Fringe-esque alternate universe.
Check out the first two episodes of The Man in the High Castle for free this weekend over on Amazon, before the whole series arrives on November 20.