'Pan' Bombed So Hard It Could Make Warner Bros. Lose $150 Million 
The studio's box office bomb wasn't the franchise-starter they'd hoped.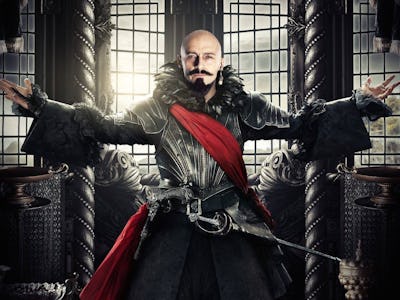 www.facebook.com/PANMOVIE
Movie studio Warner Bros. took a big gamble on a big screen re-imagining of Peter Pan, and it looks like it's not going to pay off. With director Joe Wright's newest film Pan drawing a paltry $15.5 million on its opening weekend, the studio is projected to lose up to $150 million on the project when all is said and done.
Audiences seemed to hate the new take on J.M. Barrie's book starring Rooney Mara, Hugh Jackman, Garrett Hedlund, and newcomer Levi Miller. New York Times critic A.O. Scott categorized the movie as such: "The dominant emotion in Pan is the desperation of the filmmakers, who frantically try to pander to a young audience they don't seem to respect, understand or trust."
It's because of this reaction that the studio could see huge losses.
The Hollywood Reporter crunched the numbers, and the studio allegedly spent $125 million on marketing costs as a way to paint the movie as a franchise-starting four quadrant spectacle to appeal to fans of the Harry Potter franchise. That series wrapped up its seven-movie run in 2011 and raked in over $7 billion worldwide. Since then the studio has been struggling to fill the gap, and Warner CEO Kevin Tsujihara bet on Peter Pan to turn magic pixie dust into money. Instead, because the movie is projected to see a final return of about $135 million based on box office grosses and ancillary revenues like home videos sales, the movie's total $275 million cost to make and market will cause the studio to drop upwards of that $150 million number. It now joins the studio's February release Jupiter Ascending as two huge bombs in one year.
But don't count Warner Bros. out just yet. One bad 2015 against the resounding success of rival studios could turn into a very good 2016 as the studio has some guaranteed moneymakers in the pipeline. Next year's Batman v Superman: Dawn of Justice and Suicide Squad will look to jumpstart the studio's Marvel-esque superhero universe, and the Harry Potter spinoff Fantastic Beasts and Where to Find Them will appeal to diehards of that franchise and add a few more billion to the impressive tally. Check back next year and we may be talking about Warner Bros.' record breaking 2016 instead.