Kanye West Has a Good Point About In-App Purchases for Kids' Games
The rapper called out kids' apps on Twitter.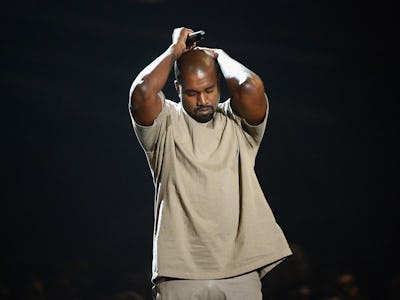 Getty/Kevork Djansezian
Anyone who has played Candy Crush Saga knows the woes of trying to get past those pesky in-app purchases. Now we can count Kanye West among the many people wronged by a clever app that puts purchasing power in the hands of babes. (Literally.)
West went on a Twitter tirade late on Friday night about kids' games and apps that make it easy for users to press a few buttons and charge away. Looks like West's daughter North may have gotten herself into a pickle while playing on her parents' iPad. No word yet on what the offending game was.
Stars, they're just like us!
On second thought, maybe they're not quite like us, seeing as how West's wife, Kim Kardashian, and her family are the queens of apps. After launching their apps in September 2015, it looks like the Kardashian-Jenner clan is set to rake in over $30 million thanks to subscriptions. (And yes, in-app purchases.)