'Fantastic Beasts And Where To Find Them' Casting Updates
Jon Voight joins the team while JK Rowling is proven right about diversity.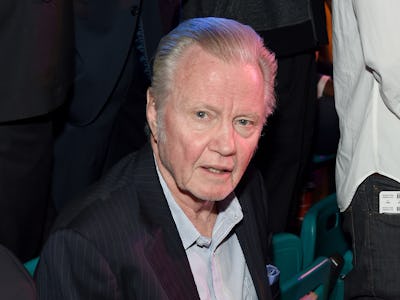 The Harry Potter not-quite prequel-sequel, Fantastic Beasts And Where To Find Them is a mouthful of a movie title, but the film itself will top the originals. Its stars include Oscar winner Eddie Redmayne and consistently interesting character actors like Colin Farrell and Ezra Miller. Now there are a few more to add to the roster: Jon Voight, who by all accounts is killing it on Ray Donovan…
…but more importantly, Gemma Chan and Carmen Ejogo, who you might recognize from Selma as Coretta Scott King.
Rowling has received criticism for the Potter franchise's lack of diversity, and she has taken to Twitter to responded to similar concerns about Fantastic Beasts.
Of course, casting two nonwhite actors is not a magical spell that leads to diversity, but it shows promise that Rowling might, as usual, have the last word.