Volvo Would Take Responsibility for Self-Driving Car Accidents
The Swedish automaker's lawyers are paving the way for better road tech.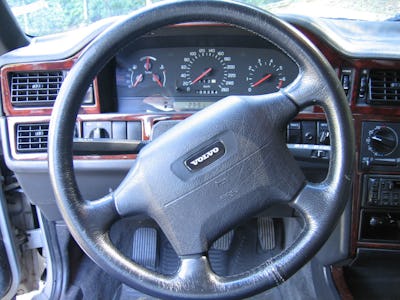 Flickr.com/Tommaso Passi
Volvo, maker of station wagons parked at peewee soccer games, is getting into the self-driving game. The company claims that Swedes will see 100 self-driving Volvos on local roads by 2017. But, before pulling out of the testing facility and onto the huvudväg, the company wants to settle the question of who's responsible when a self-driving car gets in an accident.
https://www.youtube.com/watch?v=bJwKuWz_lkE
In a speech at the Swedish Embassy in Washington, D.C., Volvo CEO Håkan Samuelsson declared that when its cars are in full autonomous mode, the company will accept all liability. It's one of the first car manufacturers to publicly take this stance.