India's Climate Commitment Is Good News for the Paris Talks and the Planet
Can the subcontinent turn this thing around?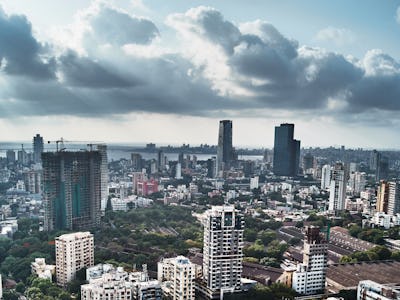 Skye Vidur on Flickr
India, the world's third largest greenhouse gas emitter, made a serious commitment this week to shift towards renewable energy. The country of 1.2 billion has promised to get 40 percent of its energy from non-fossil fuel sources by 2030. It has also said it will reduce it's carbon intensity (emissions as a factor of GDP) by 35 percent in the same timespan.
With the long history of failed climate talks behind us, it's easy to feel skeptical about the upcoming diplomatic negotiations scheduled for December in Paris. The news from New Delhi may be the best reason not to.
The commitment comes at a critical time and represents the latest evidence of a sea change (for better) in public policy and political will. Around the world, politicians are starting to take climate change seriously.
China, with its reputation as a climate villain, actually accounts for nearly a third of the investment in renewable energy globally. India is sending a signal that the world is starting to understand that ignoring climate change is no longer an option.
Will it all be sunshine and roses? No. The political finagling around who must bear the burden of climate change action will continue to be painful and fraught. The rich countries of today are responsible for the vast majority of historical greenhouse gas emissions, and developing countries rightly feel that those who are to blame should mostly pay the price. But developed countries look to emerging industrial giants like China and India with understandable fear that their economic progress could come at tremendous global cost.
That tension is encapsulated by this quote from Prakash Javadekar, India's environment minister, who announced the new goals: "Though India is not part of the problem, it wants to be part of the solution. Our historical cumulative emission as of today is below three percent," according to The Guardian.
India refuses to take all the blame, but acknowledges the necessity to act. Fair enough. Whatever. The climate commitments made by countries ahead of the Paris talks are not enough to keep the world with two degree Celsius of warming, but they're a start. We will have to hope that political oneupsmanship takes it from here.