Activision Forms Call of Duty: World League With $3 Million Prize Pool 
You could headshot your way to a fat prize.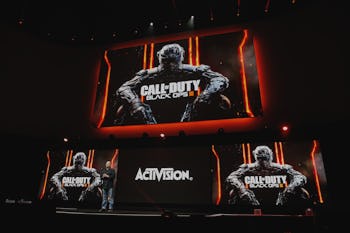 Getty Images
Next year will be the year eSports takes over culture. Activision has just formed the Call of Duty: World League, the official eSports league for Call of Duty, one of the biggest video game franchises in history.
Starting in January 2016, Call of Duty pros and aspiring amateurs will compete to win out of the prize pool that is currently totaled at $3 million, the largest ever offered for competitive Call of Duty.
The World League will be split into two divisions: The Pro Division and the Challenge Division. The Pro Division will be composed of top Call of Duty pro teams in North America, Europe, Australia, and New Zealand. Starting as soon as January 2016, they will compete in regional competition during a proposed regular season to earn a spot in the Call of Duty Championship.
The Challenge Division will allow amateur and aspiring pro gamers to compete in a series of officially sanctioned local-area network (LAN) events.
"Call of Duty has always been about community, camaraderie and competition, which drives incredible engagement with the game all year long. eSports allows us to deliver these moments to our fans whether they are playing the game themselves or cheering on those who are," said Activision CEO Eric Hirshberg in a statement.
The first official competitive Call of Duty tournament, the Call of Duty Championship, was held three years ago but time has only been kind to eSports. The industry has blown up to unprecedented scale; Turner Broadcasting announced they would be bringing eSports to basic cable. It was really only a matter of time before eSports and Call of Duty came together.
The next game in the yearly Call of Duty series, Call of Duty: Black Ops III, will be released November 6 on PlayStation 4, Xbox One, PC, Xbox 360, and PlayStation 3. The Xbox 360 and PlayStation 3 versions will not feature a story-mode campaign.