Five Would-Be Blockbusters Stuck in Development Hell
Even the most bankable franchise ideas can get sidelined. But these all could yet be spectacular.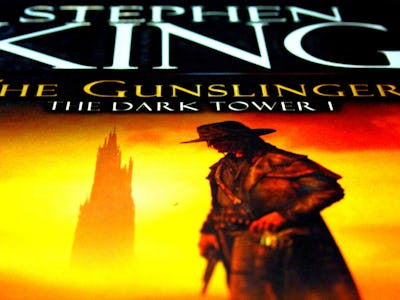 www.flickr.com/photos/span112
Fury Road, the best movie so far of 2015, almost died as a breech birth. While its delivery into theaters looked preordained to blow our minds — those mindfuck visuals! that feminist bravado! the monstrous machines! — it took filmmaker George Miller 20 years to get the fourth installment of his legendary Mad Max series to the screen. The dark horse Best Picture contender dealt with the financial fallout from 9/11, a ballooning budget, rain delays in Australia and Namibia, script overhauls, and more. In the meantime, countless terrible rom-coms, dopey stoner comedies, and mindless multi-million dollar tentpoles sauntered into theaters.
Point being, vision and quality, while essential to amazing film, are just as likely to delay or prevent a movie from ever getting off the ground. Legendary Director Samuel Fuller once said, "Film is like a battleground," and anyone trying to break into the business knows that every notch in your feature filmography is likely to be hard-won. The victors pull together the resources and the clout, while others trudge through obscurity. Attrition is high. The following movies have showed enough promise to get the ball rolling, but for one reason or another, may never escape from Hollywood's version of purgatory, that graveyard of broken dreams loosely referred to as "development hell."
1. 'Akira'
The first big screen iteration of Katsuhiro Otomo's manga Akira opened in 1988 as a highly influential Japanese anime. Its dystopian cyberpunk plot about a psychic teenage biker named Tetsuo has inspired the current blockbuster landscape perhaps more than any other animated film ever: The Matrix, Iron Man, Inception, Chronicle, Looper, and a host of other sci-fi-minded movies owe debt to this masterpiece.
But a live-action version has languished since about 2002, when Warner Bros. acquired the rights and gave the reins to Blade and League of Extraordinary Gentlemen Director Stephen Norrington. Ever since, the project has staggered through countless iterations and production hiccups. In 2008, Leonardo DiCaprio signed on to produce the adaptation — by now conceived, totally realistically, as two freakin' volumes — to be directed by Irish Director Ruairi Robinson and written by Book of Eli screenwriter Gary Whitta. Joseph Gordon-Levitt was also rumored to star as Tetsuo, but by 2009 new drafts of the script were being written by Children of Men screenwriters Mark Fergus and Hawk Ostby. The project then passed to Director Albert Hughes to feature Zac Efron in the lead in a move that angered fans who wanted an Asian actor in the role.
Hughes was dropped for an inflated $180 million budget. Development drew on. By the time French Director Jaume Collet-Serra joined up and actually had production offices rolling in Vancouver to shoot sometime in 2012, the Warners shut down production over the budget, which Collet-Serra had shrunk to around $90 million. And this was with a new script draft by Harry Potter screenwriter Steve Kloves, actor Garrett Hedlund in the lead role, and Kristen Stewart, Ken Watanabe and Helena Bonham Carter all up for undisclosed roles. When asked this year about progress on Akira, Collet-Serra told Collider flat out, "No, no. There's nothing." Marco J. Ramirez, co-showrunner of Netflix's Daredevil, was brought on to rework the script in June, making the live-action Akira officially unkillable after more than a decade of development.
2. '20,000 Leagues Under the Sea'
David Fincher has always been known as a precise director, but never as a big blockbuster-minded filmmaker. So it's easy to see why his would-be blockbuster version of author Jules Verne's timeless classic 20,000 Leagues Under the Sea took a while to ramp up but was seemingly sunk by Disney in 2013.
After adapting less august source material — i.e., rides like Pirates of the Caribbean and The Haunted Mansion — Disney decided to turn 20,000 Leagues Under the Sea (also a ride) into a blockbuster. The Mouse House first tapped Director McG for the project, but dumped him when his movie Terminator Salvation bombed. Just off of his broadest and biggest movie yet with The Curious Case of Benjamin Button, David Fincher joined in 2010 because he had the inkling to direct "a four-quadrant tentpole movie." Instead, Fincher went relatively fast and small by directing The Social Network in 2010 and The Girl with the Dragon Tattoo a year later as the 20,000 Leagues script progressed.
By 2013, the project had secured $22.5 million in tax incentives to shoot in Australia, but Disney delayed the movie, still reeling from the failure of John Carter. The massive bomb that was The Lone Ranger, yet another big-budget nostalgia trip, made 20,000 Leagues look riskier.
By 2015, casting controversies had all but snuffed the project. Brad Pitt, Matt Damon, Daniel Craig, Channing Tatum, and Chris Hemsworth all passed on the lead role, and soon Fincher signed up to adapt Gone Girl. The project is currently stalled, but if Fincher and Disney could get a lead actor in place then maybe 20,000 Leagues Under the Sea will be playing at a theater near you sometime this century.
3. 'Halo'
Perhaps the most famous thing to come out of the Halo movie debacle was filmmaker Neill Blomkamp and his debut feature District 9. The big screen incarnation of the popular Bungie video game series — which at that point had grossed more than $600 million on 13 million units — was slated for a 2005 start. A spec script by 28 Days Later scribe Alex Garland was commissioned, whom Microsoft paid a reported $1 million to provide his linguistic and sci-fi savant expertise. When that was done, the trouble began.
For grins, Microsoft sent guys dressed in red, blue, and green Spartan battle armor to movie studios around Hollywood for a spectacle of a 24-hour bidding auction. No studio wanted to pay for what Microsoft was asking, so two joined together: Universal Pictures agreed to handle the domestic release, while 20th Century Fox would handle international. Soon, Lord of the Rings Director Peter Jackson (Microsoft's first choice) took on producing duties and enlisted his protege, Blomkamp, for what was to be his debut feature.
The movie progressed slowly, and by 2006, $12 million was put up for initial test shoots. Blomkamp cut the footage as a seven-minute short called Halo: Landfall. But his demands for the movie grew. The budget swelled. Things got ugly between Microsoft and the studios. Blomkamp later told Wired about his experience with the project, the producers, and Fox in particular: "Right from the beginning, when [they] hired me up until the end when it collapsed, they treated me like shit; they were just a crappy studio. I'll never ever work with Fox ever again because of what happened to Halo — unless they pay me some ungodly amount of money and I have absolute fucking control."
Microsoft was unwilling to lower the cost of the movie, and the studios backed out. Blomkamp and Jackson made District 9, which was nominated for a Best Picture Oscar. Microsoft later made Forward Unto Dawn, a live-action web series set in the Halo universe, and Nightfall, a digital feature film. As of 2013, Showtime was developing a Halo TV series to be produced by Steven Spielberg, with Blomkamp rumored to direct the pilot, but nothing has come of that yet.
4. 'The Sandman'
This shouldn't shock you. It's not the easiest thing, to make a movie out of a lofty, award-winning 75-issue comic book series about a group of ageless anthropomorphic metaphysical entities that control the universe. Hollywood has spent almost two decades gumming on author Neil Gaiman's sprawling story, which ran from 1989 to 1996.
Trusty ol' Warner Bros. commissioned a first draft by eventual Pirates of the Caribbean writers Ted Elliott and Terry Rossio, which Gaiman reportedly loved, but the duo left over squabbles with Producer Jon Peters. According to Elliott and Rossio, Peters needed fully 20 minutes just to begin to understand the plot, and the studio didn't understand the intricacies of the mythology Gaiman built. Oscar-winning screenwriter and avowed Sandman fan Roger Avary joined the project and ushered a new version of the script while working with Elliott and Rossio, mixing up and incorporating wide-ranging details into the story from the wealth of source material. By 1997, Avary dropped out due to disagreements with Peters. According to Avary, Peters "views Sandman as his next Batman meal ticket, and while Sandman has its dark elements, it's not Batman — at least, not with me at the helm. With me, Sandman would have had its own distinct look and feel."
Progress petered out until it stalled altogether. Gaiman broached the subject of a Sandman movie in 2007 saying, "I'd rather see no Sandman movie made than a bad Sandman movie. But I feel like the time for a Sandman movie is coming soon." And sooner came rather than later as none other than America's sweetheart Joseph Gordon-Levitt was hired to produce and possibly direct a big screen Sandman with Batman scribe David S. Goyer. When asked about the project, Gordon-Levitt seemed optimistic: "It's going to be like a grand spectacular action film, but that relies on none of those same old ordinary clichés." The movie was confirmed for a 2016 release date, but we'll believe it when we see it.
5. 'The Dark Tower'
If people thought Gaiman liked to sprawl, they haven't read Stephen Kings Dark Tower series. Its eight separate novels chronicling a gunslinger in a feudal old West/King Arthur hybrid are favorites of some of the most brilliant minds in Hollywood, and probably the most elusive.
A movie version was originally supposed to be the follow-up project for the Lost brain trust of J.J. Abrams, Damon Lindelof, and Carlton Cuse after that landmark series ended. But the trio eventually allowed the rights to the movie to lapse after years of development. Lindelof addressed the difficulties of adapting the story. "After working six years on Lost, the last thing I want to do is spend the next seven years adapting one of my favorite books of all time. I'm such a massive Stephen King fan that I'm terrified of screwing it up," he told USA Today in 2009. "I'd do anything to see those movies written by someone else. My guess is they will get made because they're so incredible. But not by me."
The following year a massive new deal at Universal featuring screenwriter Akiva Goldsman, Director and Producer Ron Howard, and Producer Brian Grazer emerged. They would see a trilogy of movies with a two-season TV series between each film. The first installment was supposed to arrive in May of 2013 with Javier Bardem in the lead, but the project turned out to be too ambitious. The studio canceled production in 2011 citing its cost.
A group of other investors and studios continually passed as Howard tried to shop the project around. The Grazer, Goldsman, and Howard trifecta hired Danish filmmaker Nikolaj Arcel to helm the ambitious, Lord of the Rings-esque saga. This one also has a release date of January 13, 2017, but, as always, there's a chance it'll still be in hell.