'WWE 2K20' refunds: How to get your money back for the glitchy trashcan fire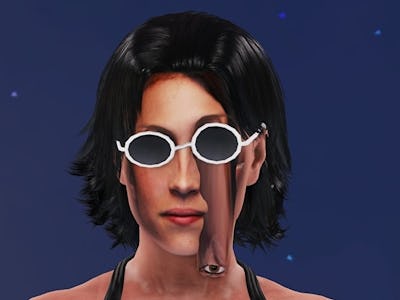 2K Games
Busted and unplayable are words gamers throw around when their friends absolutely own them at a fighting game. But in WWE 2K20 they're understatements.
Social media has been awash with the game-breaking bugs and glitches that have marred the title since its October 30 release. WWE 2K20 is a reality-distorting disaster, rife with animation issues, random crashes, and physics engine malfunctions that have made John Cena bounce around the ring like a pinball.
The problems are so bad that the game has become a viral meme in less than a week and Sony has began issuing refunds to gamers who purchased the game using the PlayStation Store. Sony hasn't issues an official statement on the matter, but various Twitter users have managed to get their money back by complaining to PlayStation customer service.
Here's how select customers can act to get a refund on WWE 2K20.
Get a refund on WWE 2K20
Gamers who purchased a digital copy of WWE 2K20 have a shot at getting their money back. But anyone who picked up a physical copy might be out of luck.
A majority of Twitter users who secured a refund downloaded their copy from the PlayStation Store. All of them visited the PlayStation support page and opened a chat with a customer support representative, explaining that they were sold the game under "false pretenses."
It'll depend on the affability of the representative you're speaking to, but calmly explaining how you expected a working game when you purchased WWE 2K20 seems like the trick. However, there have been users who said they've been denied a refund.
An overwhelming majority of customers demanding refunds on Twitter were PS4 users, but it should still be possible for anyone who digitally purchased WWE 2K20 from the Xbox Store.
Microsoft has a dedicated refund request page for content that isn't working as advertised. It also has a process for exchanging and refunding physical copies of games.
Gamers rally around FixWWE2K20 hashtag
The hordes of gamers who are in awe of the trash fire that is WWE 2K20 have united under the Twitter hashtag #FixWWE2K20. The tag houses complaints, angry messages addressed to 2K Games, but mostly a compilation of the most hysterical and cursed glitches from the game.
Martin discovered pulled off a forbidden drop kick technique, the ~Tornado Drop Kick~.
Talk about getting stuck on the ropes.
Some of the unlockable face masks are looking like something donned by Leatherface.
Wait, maybe WWE 2K20 is actually a horror game. 🤔
Just a bunch of friends living in the moment, not a phone in sight.