The 5 best new documentaries on Netflix in November 2019
A gripping look at wildfires, consumerism, a Nazi death camp guard, and an Argentinian soccer legend.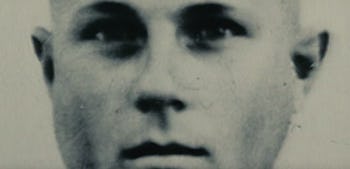 Netflix
Netflix has released its November 2019 schedule of new shows, movies, podcasts, and more. As in previous months, the new documentaries from Netflix are plentiful and moving: There are again new Netflix docs on climate change (wildfires), war (World War II), soccer (Maradona), business (consumerism in this case), and history (Nazis and courtrooms).
Below are the five best new documentaries that will debut on Netflix in November 2019. Fire in Paradise, Greatest of WWII in HD Colour, The Devil Next Door, Maradona in Mexico, and Broken all promise gripping real-life views of worlds both familiar and not.
Fire in Paradise
The trailer only dropped a week ago for what looks to be a riveting documentary that zeroes in on an environmental disaster that is becoming increasingly common.
Official Description: This documentary short chronicles the Camp Fire tragedy in Paradise, California, which began the morning of November 8, 2018. The film charts the course and consequences of the harrowing disaster — part of a terrifying new trend in California wildfires, and the deadliest fire in the United States in over 100 years — through personal interviews and first-hand video footage from survivors and emergency responders. Release date: November 1
Greatest Events of WWII in HD Colour
First released on Channel 5 in the UK, this series should certainly appeal to history and film enthusiasts only familiar with They Shall Not Grow Old, Peter Jackson's 2018 documentary film that colorized footage from World War I.
Official Description: From the attack on Pearl Harbor to D-Day, the most pivotal events of World War II come to life in this vivid docuseries featuring colorized footage. Release date: November 8
The Devil Next Door
Was a 66-year-old Cleveland man with a thick Ukranian accent really a Nazi death camp guard known as "Ivan the Terrible"? This documentary promises a story full of twists and turns, using archival footage and new interviews. The trailer, released on Wednesday, makes it look like a compelling way to spend an evening — and will probably ignite a few hours of internet research.
Official Description: A Cleveland grandfather stands accused of an Earth-shattering crime — being the infamous Nazi concentration camp guard known as Ivan the Terrible. Release date: November 4
Maradona in Mexico
Following the release of the Mardona documentary on HBO, which landed on the premium cable network on October 1, comes this docuseries about Argentinian World Cup winner, Diego Maradona, who briefly coached the Dorados, a football club in the Mexican city of Culiacán. The city just happens to be smack in the middle of Sinaloa Cartel territory, and the 58-year-old coached the team from September 2018 until June of this year, when he stepped down for health reasons. If this series is anything like Maradona the man, expect a story as captivating as it is chaotic.
Official Description: Arguably soccer's greatest player, Diego Maradona comes to Culiacán, the heart of the Sinaloa Cartel, to save the local team, and maybe himself, too. Release date: November 13
Broken
Savvy move by Netflix: Release this series on four major consumer areas right before Black Friday. Not much else is known about this series — there's no trailer — but it will certainly make for an interesting Thanksgiving watch.
Official Description: From the creators of the critically-acclaimed series Rotten and Anthony Bourdain: Parts Unknown, Netflix's new investigative documentary series Broken exposes the unknown fraud, corruption and negligence behind some of the world's most popular merchandise. Launching just days before Black Friday — the biggest shopping event of the year — Broken takes on four big consumer arenas including cosmetics, e-cigarettes, furniture and plastics. Release date: November 27