Google Stadia release date revealed, and it's perfectly timed for the holidays
Expect to see some Chromecast and subscription bundles this gift-giving season.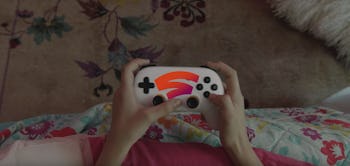 Stadia 
Google first announced Stadia at Game Developers Conference in San Francisco back in March, revealing plans for a subscription-based games streaming service that would bring big-budget console games to your laptop for less than the prince of your monthly Netflix bill. At E3 in June, the company gave a November launch window, but not a specific date. Now we know exactly when Stadia will launch: November 19.
A Stadia subscription will cost $9.99 per month. For $129.99, you can get a Chromecast, controller and three months of the Stadia service. The controller alone will cost $69.
Google President of Hardware Design Ivy Ross explained that the only hardware you need for Stadia is a controller and a screen. "Great design isn't just about how something looks, it's also about how it feels," Ross explained. "We wanted the controller to feel good in the hands of all gamers." To accomplish this, the team took design cues from kitchen knife handles to make sure the Stadia controller would feel good to hold for as many hours as possible.
If you want to check out the October 15 Made by Google presentation in its entirety, we've embedded it here:
Presumably, the machine-learning capable Pixel Buds, announced for the first time Tuesday, will be a component of Google's push into the gaming space, particularly mobile gaming. Osterloh likened the new earbuds to "floating computers in your ear." They'll have a long-range Bluetooth connection, which can let you (in theory) work out and listen to music while leaving your phone in a locker.
Osterloh promised 5 hours of listening time on a single charge, and 24 hours with the wireless charging case. The dynamic sound function will change the volume depending on your environment, ratcheting the sound down when you're somewhere quiet, and turning them up when you're somewhere crowded or noisy. Osterloh did not reveal a price for Pixel Buds, but said more details were forthcoming and new earbuds would be out next spring. The wombo combo of Pixel Buds and Google Assistant seem to hint at the possibility of a broadly enhanced second-screen experience for gamers, whether they're playing on a TV or PC at home, or on a mobile device.
Google Stadia launches November 19.