The Rumors of Terry Gilliam's Death Have Been Greatly Exaggerated 
Munchausen Syndrome not to blame.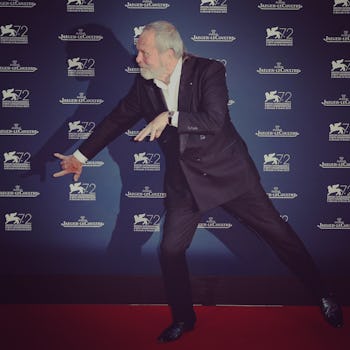 Getty
Bad news is when your obit runs. A silver lining is when you're alive to read it. If you were surprised to learn of Terry Gilliam's death — Monty Python legend turned avant-garde director of Brazil, 12 Monkeys, and the highly underrated The Imaginarium of Doctor Parnassus — when reputable news site Variety reported it, Gilliam was all the more so.
Not to be outdone by Variety's apology, Gilliam issued one himself.
Get your facts straight, internet writers.