10 movies and shows we can't wait to binge on Disney+
From Star Wars to The Simpsons.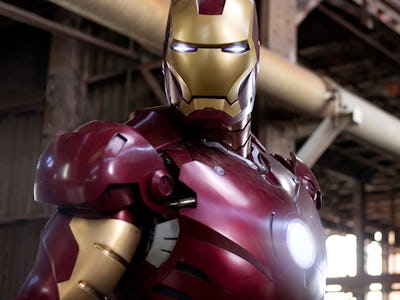 Marvel
If there's one thing we didn't see coming a few years ago, it's the internet would lose its collective mind over the return of Disney "classics" like Fuzzbucket (who?) and The Biscuit Eater (what?!). Those are both extremely real movies coming to Disney+ when the new streaming service launches on November 12 (also known as the day Netflix releases a trailer for Stranger Things 4 totally by coincidence).
But biscuits and buckets aside, there's a ton of truly exciting shows and movies coming to Disney+, ranging from the entire Star Wars saga to a truckload of National Geographic documentaries.
Before we get into Watchmen and its dark, gritty take on superhero pop culture, we also need to talk about Disney+. The new streaming service launches in just under a month, and on Monday, we got a look at some of the many, many movies that will be available to watch on day one. There are literally hundreds, but here are 10 that I'm extra excited for:
Iron Man (Disney's Marvel lineup is surprisingly slim, for now, but the movie that started it all still holds up.)
The Parent Trap (The original 1961 version, not the Lindsay Lohan remake.)
Finding Nemo (Sort of a stand-in for the entire Pixar library, but also a classic in its own right.)
Star Wars: The Phantom Menace (Look, I'm excited to rewatch the entire saga, but I haven't seen Episode I since the early 2000s and I'm curious.)
Fuzzbucket (This is a real made-for-TV movie, and it looks terrible in all the right ways.)
Jane (This National Geographic documentary about Jane Goodall's early research among the chimpanzees is a must-watch.)
Tron (Watch the 1982 cult classic before diving into the also-pretty-good sequels.)
The Simpsons (The entire series is coming to Disney+.)