Apple Wants to Make Original Shows? Here's How It Can Compete with Netflix.
There has never been a better time to get into serialized programming.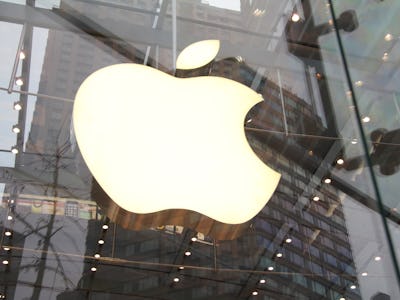 https://www.flickr.com/photos/mattbuchanan/
On September 9th, Apple is set to make some major announcements. Among them might be a confirmation that it's following HBO, Amazon, and Netflix into original programming. Variety reports that Apple and Hollywood executives have met to discuss entertainment content. The question, then, isn't so much whether Apple will have original content, but what that content might look like. HBO's most acclaimed original content focuses on family, politics, blood, and grit (The Sopranos and Game of Thrones). Netflix paved the way for respect and acclaim with a show featuring the largest and most diverse female cast on TV (Orange Is The New Black). Amazon gained critical acclaim through a show tapping into the current cultural dialogue around transgender individuals (Transparent). The bar for original shows is higher than anyone might've predicted even five years ago.
So, citizens of Apple, you obviously have it together with the business side, but in terms of the creative side — entertaining stories, creative minds, relevant societal issues — you could use some notes. Here are some suggestions for carving your path in today's thriving TV world.
Adapt Stephen King's 'Dark Tower' series into a show.
Oops, wrong man in black.
You want your Game of Thrones, Apple? This epic fantasy western series has all of GoT's depth, scope, and eight wildly popular books to draw from — and best of all, the books are finished. The project has bounced around Hollywood for years, and as recently as 2013, plans for a film were in the works. Please don't let that happen, Apple. This needs to be a show, not a film, and you could be the ones to finally bring it to the screen. Game of Thrones has proven that this material has an audience — a very, very big one — and is perfectly suited to a serialized format.
Snatch up Cary Fukunaga
Whatever your opinon of True Detective was — whether you think Nic Pizzolatto is a misunderstood genius and people have been too mean to him lately or whether you think Cary Fukungaga helped him disguise his mediocrity, the fact remains that it announced Fukunaga as a creative force to be reckoned with. His IMDB page is looking curiously blank, so now could be the time to snatch him up, Apple. You want original programming? Give him a show, let him run, and whether it's good or bad, it's sure to draw an audience, get people talking, and provide some truly unique visuals.
The TV industry is not great at having talk show hosts who aren't straight white dudes. Become the ones who change that.
As New York Magazine and Stephen Colbert have both pointed out, the talk show landscape is not exactly diverse. There was talk of Apple making a bid for the men of BBC's Top Gear before losing to Amazon. Instead of trying to hire a guy who regularly insults everyone from Muslims, Indians, the physically challenged, and women, maybe try someone like Mindy Kaling. Her show, too, is now off the air, but she's a prominent creative figure with a large audience.
Between Starz adapting Neil Gaiman's 'American Gods' and HBO making a multi-season series out of Tom Perotta's 'The Leftovers,' adaptations of just one book are becoming more common. Try Chris Adrian's 'The Great Night.'
Most books don't have enough material to be the foundation of a series. Hell, even shows that use many books, like Game of Thrones, combined two 900 page novels instead of sticking to just one last season. But every so often comes a book that overflows with ideas. American Gods is one. As a book, it's fun but imperfect; there's a bit too much going on. That's why it will make a great show for Starz. Chris Adrian's The Great Night is another, and it hasn't been snatched up yet. It is a modern-day retelling of A Midsummer Night's Dream, only Puck is evil, the setting is San Francisco, the Rude Mechanicals are homeless people, and there are three lovers instead of four. For most of the story, rather than being in love with each other, we find out how the lovers' previous relationships fell apart: One woman's boyfriend committed suicide; One man was dumped because of his compulsive cheating; And one man was dumped by his boyfriend because of his OCD.
It received general acclaim but some reviews pointed out that it's too busy. That just means it will make a great show — and with the newest Macbeth adaptation generating buzz among Shakespeare fans and nonfans alike, it's safe to say there will always be an audience for fresh spins on Shakespeare.
If 'Dark Tower' doesn't work out, adapt The 'Kushiel's Legacy'
As Salon's Sonya Sarayia recently pointed out, this epic fantasy series rooted in history has been around for a while, but in the pre-Game of Thrones world, nobody thought there would be an audience for such an adaptation. Like GoT, it taps into wider societal issues that remain relevant — but to set it apart, female characters are at the forefront and the protagonist is a courtesan. Imagine if GoT hadn't killed off Roz right as she was becoming interesting.
As many people have said by now, there has never been a better time for serialized storytelling. And the more platforms there are, the more voices are heard. So Apple's foray into the market could be a game-changer in the same way that Netflix and Amazon's forrays into original content have been — if they play their cards right.