'American Gods' TV Show Is Finally on the Road
'American Gods' on Starz slated for March production.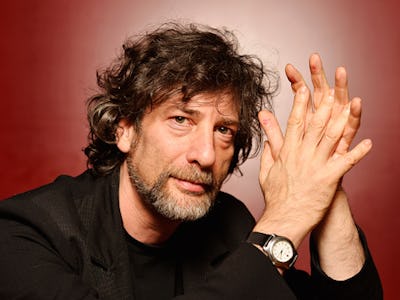 Neil Gaiman's magnum opus American Gods, an epic adventure full of peril and cleverness and murderous vaginas, has been begging for a screen adaptation for years but had several false starts. Fans were ecstatic when, at long last, Starz picked it up with the welcome news that Hannibal show runner Bryan Fuller will be at the helm and Gaiman will be heavily involved. Now, there is more concrete information, with real dates: Production will officially begin in March.
They have yet to cast the racially ambiguous lead, Shadow— though that hasn't stopped #castingshadow from trending on Twitter. But Fuller has made it clear that he is not going to be an asshole and white-wash him. Fuller told Den of Geek:
In our conversations about who our ideals are for specific roles, Shadow is described as… is he a gypsy? Is he Hispanic? Is he black? Or is he all of those things in one? So we know that he is not white!I think if we cast a white man to play Shadow we would be the biggest assholes on television.
Fan-favorite Jason Momoa, who we can't possibly talk about without showing an epic Khal Drogo clip…
…has even agreed that he would make a great Shadow. So to all the casting directors frantically searching for Shadow right now, there's really only one choice. Choose wisely or risk certain internet ire.