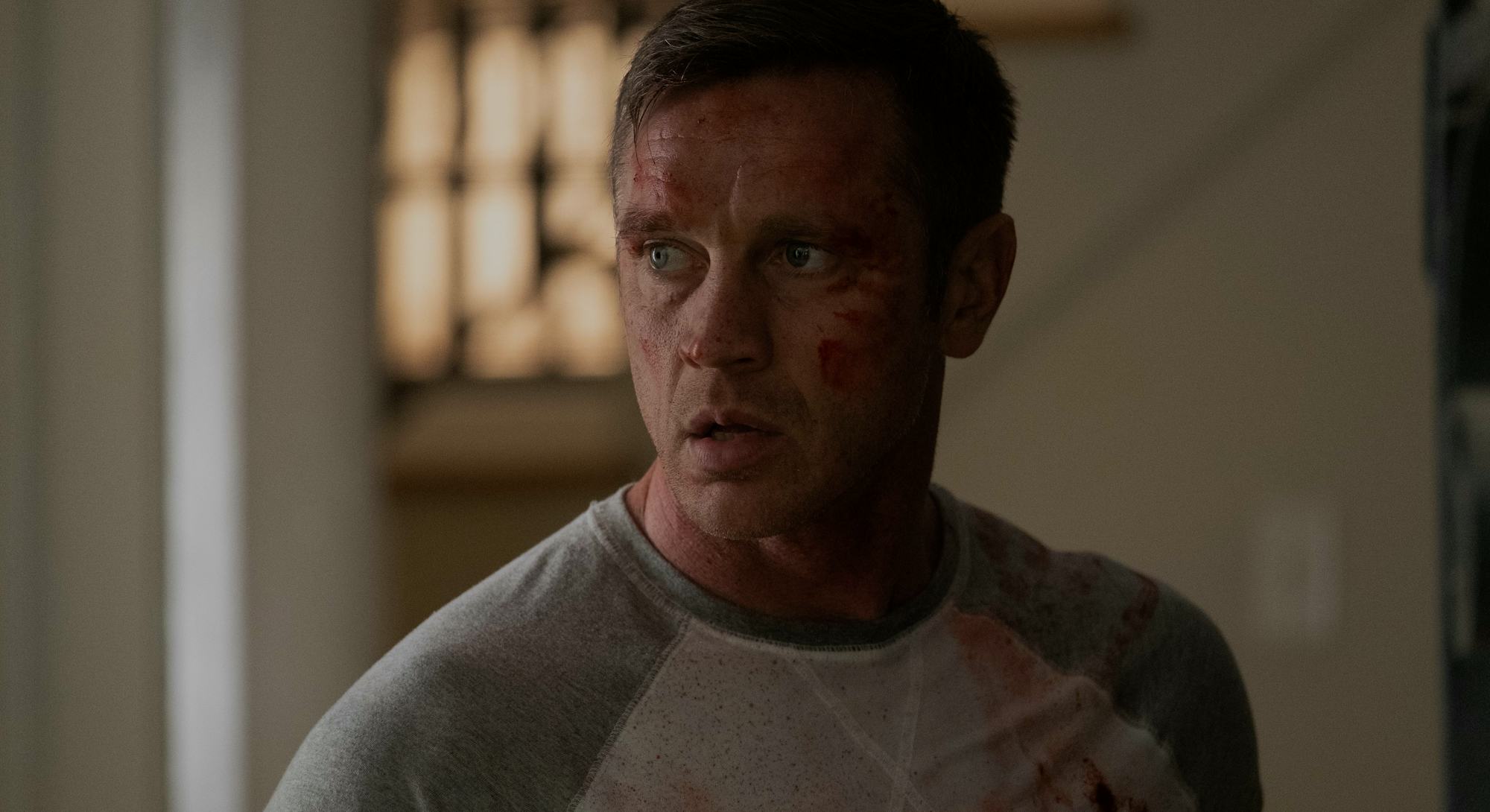 Entertainment
'The Fanatic' Star Devon Sawa: "I Wasn't Happy" After 'Final Destination'
Devon Sawa, best remembered as your '90s crush, has mixed feelings about the accessibility of celebrity.
Quiver Distribtuion
Devon Sawa misses the old days of Hollywood, but he doesn't mind how things are in 2019. Best remembered as a teen heart-throb from the '90s, Sawa, now 40, is implanted in millennial memory banks through his roles in films like Little Giants (1994), Now and Then (1995), and Final Destination (2000).
Sawa, who now appears in the Fred Durst-directed thriller The Fanatic — his co-star, John Travolta, went super method and only went by "Moose" on set — came up in a Hollywood that predated Twitter and Instagram. It was this, he says, that gave celebrities an air of mystique that's all but vanished.
"Celebrities are more accessible than they used to be. There used to be mystique," Sawa tells Inverse. "That's the big difference. When I first wanted to do this, I was looking at guys like Robert De Niro or Dustin Hoffman. You would only see them walking down a red carpet or in a film. You wouldn't interact with them."
Today, celebrities still keep their guards up, but you can now tweet at them or pay for selfies at Comic-Con. In 2016, The Hollywood Reporter revealed just how much fan conventions — where the most devoted line up for hours to meet their heroes — have become just as lucrative for working actors as any professional gig.
And it's not like Sawa maintains any mystique himself, with an active Twitter account of 170,000-plus followers. His daily outpouring of random thoughts makes for a great follow.
"I'm on Twitter six hours a day," he says, laughing. "I miss the old Hollywood, but at the same time, there's nothing like someone writing something nice and being able to write back. I miss the old, but the new has its perks."
It's 21st century celebrity worship that fuels Sawa's role in the new horror thriller, The Fanatic. In theaters on August 30, the film stars an unrecognizable John Travolta as Moose, a socially awkward movie fan who stalks his favorite actor, Hunter Dunbar (Sawa). Directed by Fred Durst of Limp Bizkit fame, the movie illustrates the dark, deep depths one devoted fan is willing to go just for a little bit of attention.
"I'm one of the only people in the history of John Travolta that gets to work with this John Travolta," Sawa humblebrags. "This Travolta stayed in character, the whole time. People were supposed to call him Moose. Fred talked to him as if he were Moose."
Sawa says he only ever saw his co-star in wardrobe, whereupon he'd sit in his chair "and rock" back and forth nervously. "It was a treat to see a legend in that state and dedication and focus."
On Durst, who as frontman for Limp Bizkit wrote and performed songs with titles like "Nookie" and "N 2 Gether Now," Sawa says: "He knows his shit."
"He's coming up the proper way," he says. "He's paying his dues. He wasn't just given a movie, he's been working at it for a while." (His previous films include 2007's The Education of Charlie Banks and the 2008 family comedy, The Longshots.) "He brings that Limp Bizkit energy to set. Like, Let's go baby, let's go. It was like working with an A-plus director. Freddie was a treat."
Despite fame in the 1990s, Sawa says he never had to deal with stalkers. But he did relate to his character, Hunter Dunbar — a sort of successful genre actor, but by no means a megastar — on a primal level.
"There was a point in my career after Final Destination where I wasn't happy doing what I was doing," Sawa says. "I may have been a bit moodier. They were throwing me money for movies that weren't great. I wasn't happy doing them."
While Final Destination was a box office hit that spawned numerous sequels, Sawa only starred in the first installment, which forced the actor to pick up work elsewhere. A decade-long string of B-movies and direct-to-video features left him professionally frustrated.
"It was more interesting for me to go out and find bars or what to do that night," he says. "I wasn't happy in my life doing what I was doing, and that's where Hunter is at this moment." It wasn't until 2010, when a recurring-turned-regular role in The CW series Nikita saw Sawa return to any spotlight.
But Sawa did leave one notable legacy post-Final Destination: His title role in the music video for the Eminem single, "Stan." In the video, Sawa plays Eminem super fan Stanley, who ends the song drunk driving himself and his wife (played by British singer Dido, who provides vocals in the chorus) into a river.
Almost two decades after its release, both the song and the video birthed the slang term "Stan" to mean "overzealous fan."
Now, Sawa is the target of an obsessive admirer. "Hunter is not a megastar, and that might be his problem," the actor says of his role. "He wants to be bigger than he is. He's not satisfied where he's at. He's got an ex-wife he's not getting along with, he's trying to figure out his son. He's got a drug problem. To add this crazy man-child stalker into his world is the breaking point for him."
And it is funny his admirer is Travolta, whose own rollercoaster career includes the highest of highs (Saturday Night Fever, Grease, Pulp Fiction) and severe lows. 2018's Gotti, which Travolta produced and starred, has a 0% review rating on Rotten Tomatoes.
Years removed from when his face was plastered on every hormonal adolescent's bedroom walls, Sawa is slowly making his way back into people's attention. He's considering making a serious go at those pop culture conventions, if he can get over his own nerves.
"I've been asked for years to do them. I did one, and I was so nervous," he says. "It was a great experience. I don't know if I'll do more, I might for Final Destination." (The film will celebrate its 20th anniversary next year.)
He adds, "There's some great people who have great stories, and you get to talk to them. It's awesome."
The Fanatic is in theaters on August 30.