'Project Resistance': Release Date and Leaks for the Freshly Announced 'Resident Evil' Game
More zombie slaying action is on the way.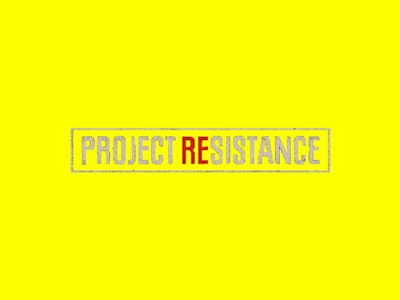 Capcom
Capcom has announced that it will debut the next terrifying installment of its Resident Evil series, Project Resistance, on September 9 at the Tokyo Games Show 2019.
The company launched a sparse teaser website for the game Thursday, less than a year after the release of the Resident Evil 2 remake garnered glowing reviews from major gaming outlets. The site offers little more than a promise that a full reveal and gameplay footage will be shown on September 9 in Tokyo. But internet net sleuths waisted no time surfacing hidden details about this newly announced horror title.
The remastered Resident Evil 2 gave thrill-seekers a single-player, zombie apocalypse survival experience. But early evidence that was dug up about Project Resistance suggests it'll best with a couple of friends.
Here's everything we know about Project Resistance and when gamers can expect to find out more.
On What Platforms Will Resident Evil Project Resistance Be Available?
The site Capcom launched Thursday listed that Project Resistance will be available on PlayStation 4, Xbox One, and PC through Steam. (Sorry, Switch fans.)
Nintendo has ported Resident Evil titles to is console in the past, so it's possible that a Switch version will be announced further down the line.
When Is the Resident Evil Project Resistance Release Date?
Capcom has yet to announce when it plans on releasing Project Resistance, but its console availability provides some hints to when gamers can expect it to hit shelves.
The game's site mentions that it will be supported on current-generation consoles, and not the upcoming PlayStation 5 or Xbox Scarlett. That could suggest the game could arrive in late 2019 or early 2020.
Both next-gen consoles are expected to launch near the 2020 holiday season. So if Project Resistance is going to be exclusive to the PS4 and Xbox One, Capcom would do best to release the game as soon as possible to maximize its shelf life.
The PS5 and Xbox Scarlett are also expected to run games from older consoles, so Project Resistance could be playable on next-gen hardware. It's possible that Capcom is also working on a next-gen version the horror game to make use of the PS5 and new Xbox's upgraded specs.
When Do We Find Out More About Resident Evil Project Resistance?
Gamers will need to wait until Capcom's TGS 2019 showcase to get a breakdown of the details.
The Project Resistance teaser trailer's world premier will be hosted on September 9 at 12 p.m. Eastern and streamed live on YouTube.
But Capcom isn't stopping there: Members of the development team will also be showing off gameplay at the Capcom booth for the entirety of the TGS, which comes to a close on September 15.
It's unclear if the company will be live-streaming these sessions, but expect some kind of hands-on showcase. The Project Resistance site specifies that TGS 2019 attendees who are residents of Japan will have the opportunity to play an early version of the game. Tickets will be handed out on a first-come, first-serve basis every morning starting on September 12.
What is the Plot ofResident Evil Project Resistance ?
Capcom hasn't said much about the Project Resistance plot or what it will be like to play. But Redditor /u/5eye-samurai managed to snag four screenshots of the game by running Capcom's live-stream link through an online YouTube thumbnail grabber.
The images reveal four armed characters that all seem huddled together, fighting for their lives. Those are massive hints that the game will be a four-player co-op survival shooter, much like Valve's Left 4 Dead series or the 2003 online multiplayer Resident Evil Outbreak for PlayStation 2.
Project Resistance might be Capcom's response to the community of Outbreak diehard fans. After the title was taken offline by Capcom, dedicated gamers brought it back with a private server so they could continue playing with friends around the world.
Few details has been confirmed about the upcoming title, but seems likely that Capcom will put out a more multiplayer-centric horror game after having just released Resident Evil 2.
Tune into TGS 2019 on September 9 at 12 p.m. Eastern to find out more.