This Service Lets You Lock Down Your Phone Number & Stop Robocalls for Good
Uncall offers lifetime protection from annoying junk calls and texts.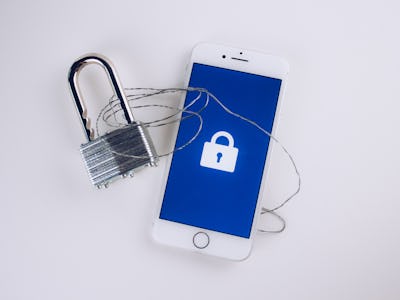 Flickr / Book Catalog
Having a phone an essential part of living in modern society, and it comes with more than its fair share of modern annoyances. There are the ever-present calls from telemarketers trying to sell you timeshare condos or cheaper car insurance, the irritating junk texts from marketers and spammers, and most alarmingly the robocalls and messages from spammers who are trying to rip you off in a more illegal fashion. On some days, it might seem like your phone number is drawn on the wall of the Internet's most disreputable men's room. But with Uncall you can wipe it clean and stop robocalls and telemarketers once and for all.
If that sounds like your idea of paradise, you'll be pleased to know that the first step towards getting started with Uncall is absolutely free. You submit your phone number for a free "Rough Analysis" that will tell you whether your phone number is compatible with Uncall (it almost certainly is, with coverage for the US, the UK, Australia, Austria, Belgium, Canada, Denmark, Finland, France, Germany, Hong Kong, Ireland, Japan, Luxembourg, Netherlands, New Zealand, Norway, Singapore, Spain, Sweden, Switzerland, Italy, and Portugal, to name just a few). It will also tell you how badly you are in need of help. The latter figure depends on how many lists your phone number is found on, which is how you end up getting targeted by spammers and con artists in the first place.
But not to worry — no matter how popular your phone number has accidentally become, Uncall has proven methods of fixing it. They can have your number removed from the relatively legitimate telemarketing lists, which is difficult enough. But they also have contacts with "blackhat" lists on the Internet, and can get your number scrubbed from these unsavory corners of the underworld. as well. Either that, or they can arrange for your number to be listed as a "bad conversion," which is industry lingo for a phone number that isn't worth calling, an even better alternative if the desired outcome is stop robocalls and telemarketers from harassing you.
Uncall is available in two different pricing plans, both of which consist of a flat, one-time fee. That's right, even though Uncall gives you lifetime coverage and monthly checkups on your number's security, you only have to pay $15 per device. And if you're looking to clean up five or more phone numbers, you can pay even less with the Enterprise plan, which costs just $10 per device.
But the first step doesn't cost you a dime, so why not head over to Uncall's official site today and get started? After that, you'll only be a few clicks from stopping spam texts, junk calls, and robocalls once and for all.