PS5 Release Date Could Be Earlier Than Expected, Dev Kits Suggest
Sony's next-gen console might have an edge over Xbox Project Scarlett.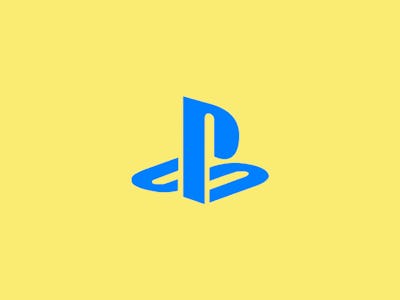 Sony
It's the home stretch for the current generation of consoles. Sony and Microsoft are readying their next-generation PlayStation 5 and Xbox Project Scarlett to deliver on unprecedented performance and graphics capabilities. But Sony's gaming warhorse could arrive sooner than the new Xbox.
Sony has reportedly begun shipping early versions of the PS5 to developers, but these aren't final models that will hit stores next year. Instead, the company is sending out secretive early hardware known as developer-kits meant for studios working on video games for the upcoming console. Still, the timing of these dev kits may reveal when Sony plans to release the real thing.
Dutch news outlet LetsGoDigital unearthed a Sony patent application granted by the INPI (Instituto Nacional da Propriedade Industrial) in Brazil that contained blueprints of what appears to be the PS5 dev kit Tuesday. That same day, Matthew Stott, a senior artist at British video game studio Codemasters, confirmed that the patent was depicting a PS5 dev kit in a since-deleted tweet. Stott also made his account private after his comment began gaining attention.
"[It's] a dev kit we have some in the office," he wrote in response to an article speculating if the patent was dev kit or the finalized version or the console.
What This Means for the PS5 Release Date
If Codemasters and other studios have their hands on an early version of the PS5, Sony's next-gen console might be ahead of schedule. 
The PlayStation 4 hit shelves in November 2013 and reports of dev kits making their way to studios began emerging exactly a year before the release date. If Sony's timeline for its PS4 dev kits carries over to this generation, gamers could see the PS5 come to stores as soon as late August or early September.
Sony has been tight-lipped about the PS5's release date. It has yet to provide even a vague deadline, unlike Microsoft, which announced Xbox Project Scarlett would arrive in "Fall 2020" at E3 2019. But Sony's past two console releases would suggest a November release date.
The PlayStation 3 was also launched in November back in 2006, but 2020 might be the year Sony breaks that tradition to gain a competitive edge against Microsoft's Xbox Scarlet.
Both rival consoles have usually released a week or two apart. But if Sony were to launch one or two months ahead of time, it might be enough to sway ravenous gamers to pick up a PS5 instead of an Xbox Scarlett to get in on next-gen console gaming a few months earlier.