The Best Quality Earbuds for Every Budget Range
Quality buds across any price point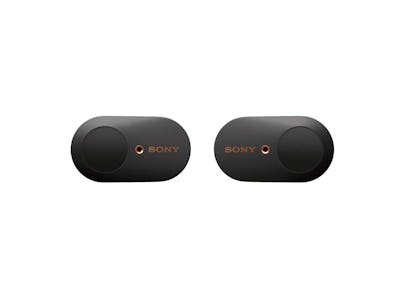 Amazon
Wireless earbuds are all the rage right now, and undoubtedly thanks to Apple's Airpods. All that said, the Airpods aren't the best wireless earbuds available anymore — and not by a long shot, either. As it tends to do, Apple started the trend and the competition improved upon in more than one way, like quality and price.
Below, we're going to show you some of the best quality wireless earbuds you can buy to day for every budget.
Sony WF-1000XM3 - The new king
Sony's pretty much doing the best in the over the ear headphone market, and it just took the crown in the wireless earbuds department, too. The WF-1000XM3 earbuds exude a confidence from Sony that should make earbud makers scared.
Not only do these earbuds provide high quality, bassy, sound, they also provide real noise canceling instead of isolation. You can also find a few nifty features found on its over the ear counterparts, like touch and holding your finger on one of the buds to quickly reduce the volume and sound come through without removing the headphones.
Sadly, these earbuds aren't water resistance, which is a shame. That said, they're still the best of their kind, thanks to what's under the hood.
Apple Airpods with Wireless Charging Case
It would be unfair not to include the product that popularized the wireless earbud market. The Apple Airpods 2 improved upon the wildly popular headphones and it's very much an iterative update. They sound better, they now have hands-free Siri, and there's even a new wireless charging case that can be purchased with the new Airpods as a bundle or separately if you still want to hold onto your first generation pair.
Galaxy Buds
Samsung loves to challenge Apple, and despite getting sued a few times, it's worked out very well for them. For every Apple product, there's likely a Samsung counterpart. Some of these aren't close to comparable to what the iPhone-maker is doing, some meet, and some exceed what Apple has on offer. The Galaxy Buds would fall into the latter category, and mostly because of the value.
The Galaxy Buds come with a great 6-hour battery life, with a few extra hours within the charging case if you need some extra juice. They sound great, are comfortable to wear, and have a wireless charging case included with the base model. They're also less noticeable when worn, which is perfect for someone who wants headphones and not a fashion statement. Now consider this with the fact that they're water resistant, they come in multiple color options, and retail for about $70 less than Apple's Airpods (with wireless charging case).
TOZO T10
If you're not looking to spend even $100 on a quality pair of wireless earbuds, that's a very reasonable request that TOZO has the answer for. The TOZO T10 earbuds have virtually every feature you'd want in a par for only $50.
Bluetooth 5.0? Check. Water resistance? Check. Wireless charging case? Check. While the three aforementioned features aren't the most important features to everyone, they're features that are usually only reserved for the "best of the best" earbuds, with most cheaper options shirking one or all of them.
If you're still on the fence on these earbuds, you can easily be reassured by near 8,000 reviews giving them a 4.4 star rating.