A Third of Med School Students Are Suffering from Mental Illness
Stress and scrutiny are breaking down our next generation of physicians.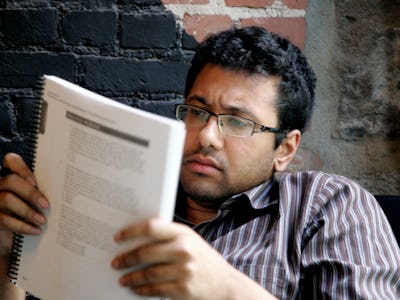 https://www.flickr.com/photos/28032587@N06/
A mental health epidemic is sweeping our next generation of doctors. A survey conducted by the journal Student BMJ has revealed that 30 percent of medical school students have gone through treatment for medical health treatment — and almost 15 percent have considered suicide.
The analysis of more than 1,200 UK-based med students found that 80 percent of those who had sought treatment felt like they didn't get the help they needed.
Admittedly, it's a relatively small survey. The group might not be a completely representative sample of med students worldwide, and access to mental health support and academic pressure varies widely among schools. But the findings should alarm anyone who plans to get sick in the next quarter-century or so.
"[Whether] a representative sample or not these figures are concerning," said Debbie Cohen, senior medical research fellow at the University of Cardiff, in a press release. "What is most concerning is that over 80 percent who have experienced mental distress have found the support they received only moderate or received none at all."
Intensive pre-med programs and fierce admissions competition aren't enough to prepare students for the realities of med school. It's flawed from the get-go, says Dr. Patricia Hizo-Abes, a physician affiliated with several University of Western Ontario-associated hospitals. "To get into med school, you have to be top of your class. You get there and all of a sudden you're average or below average," she tells Inverse. "You're in an entire class of overachievers."
That sense of fierce competition bleeds into the daily routines of medical school — studying, working, and the pressures of being under constant scrutiny. "You're constantly being evaluated and you're constantly at work. There's nothing in between. You're always being observed," Hizo-Abes says. "So you can't even fuck up. You're terrified to fuck up."
Just Tuesday, a Dalhousie University medical student was arrested for admitting to planning to massacre 20 people in and around his program. The roots of medical school stress run deep — too deep, it seems, for even better support systems to fix.
"The worst part is, nobody talks about it." Hizo-Abes admitted. "But the entire system needs an overhaul."