3 Apps to Make Self-Care Part of Your Routine
Relax With These Calming Mental Health Apps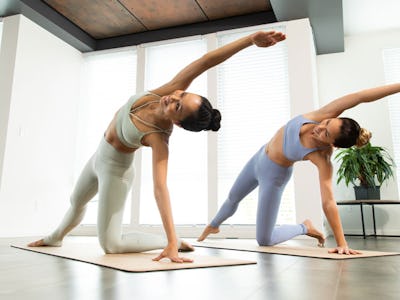 StackCommerce
With so many things to work at, manage, and perfect, people often forget to take care of themselves. If you find yourself exhausted, stressed out, or just plain unhappy, you probably need to take a step back and tend to your own needs. Check out these 3 apps that are designed to help you take care of yourself. These apps guide you through calming techniques such as meditation so you can de-stress and live your life to the fullest.
Humm.ly Music Therapy App: Lifetime Subscription
Music therapy is a growing field — a way to use music to soothe and heal. Now you can enjoy the benefits of music therapy at home with Humm.ly, the music therapy app. Whether you need to get work done or just wind down after a tough day, Humm.ly can help by serving up music calibrated to your desired goal. All of the content is designed by certified music therapists, so you're in good hands. Get a lifetime subscription to Humm.ly Music Therapy App for only $39.99 — a full 86% off the regular price.
Aura Meditation: Lifetime Premium Subscription
Your mental health affects everything, so if there are any difficulties in your life, you can start by prioritizing your mental health. Aura is the groundbreaking, science-backed mindfulness and meditation app that can help you get in touch with your mental health. Aura uses machine learning to personalize your experience, creating short meditation routines for you as well as providing diverse wellness content including life coaching, stories and music.
A lifetime subscription to Aura Meditation costs $499, but now you can get it for only $79.99 — that's 83% off the full price.
Project HASIKO: Lifetime Access
PROJECT HASIKO is a 28-day well-being and self-improvement program that provides you with an empowering morning ritual so you can live your best life. Start your day with a 60-minute morning routine that combines pilates, yoga, and meditation. You'll become healthier, be more energetic, and less stressed out. Lifetime access to PROJECT HASIKO costs $198, but right now you can get lifetime access for just $39.
Like this deal? Check out Vault — you'll get four premium tools, including NordVPN and Dashlane, to supercharge your online security. Try it free for 14 days now!
Prices are subject to change.