Update Your Look With These Next Level Work Sneakers
Comfortable shoes that don't look like you just came from the gym.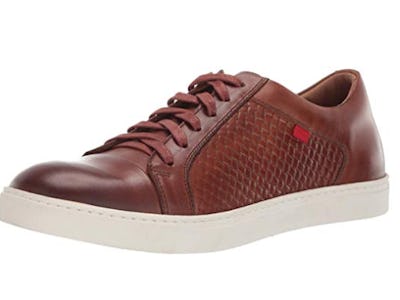 Amazon
Sneakers don't only have to be meant for running or for working out. They can also be comfortable shoes that look fashionable enough to wear on several different occasions, even at work. Plenty of sneakers can offer you both style and comfort. It can be hard to find the right one because often comfort compromises fashion, or vise versa. Here's a list of some of our favorite sneakers that offer both.
Why We Picked It These Cole Haan's tennis shoes are comfortable, lightweight, and made from leather, so they'll last you a long time. They come in many different, fashionable colors, from blazer blue to white to iced coffee.
Why We Picked It Marc Joseph's "sneaker-like" shoes are made with an 100% leather upper. They look current, modern, but due to the material, pair well with a more classic look, and come in a variety of dark shades.
Why We Picked It These leather casual shoes are one of the more affordable options on this list. They're made from good-quality leather and has a clean and simple look that would pair well with dark jeans.
Why We Picked It The Flexi Griezman leather sneakers are just so extremely cool-looking. And since they're made of leather, they still have a clean look that can dress up for a night out, and they're made to last.
Why We Picked It Anthony Veer's tennis shoes offer a polished and sleek look without sacrificing comfort. They are fashionable and relaxed-looking, but comfortable enough to wear at more formal occasions, too.