These Tech Devices Are Still on Sale After Prime Day
Grab these devices while they're still on sale!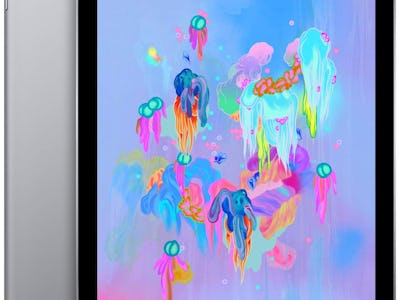 Amazon
Amazon's Prime Day has come and gone, so if you didn't take advantage of the annual sale, you're out of luck. Or are you? As it turns out, some great tech devices are still on sale over at Amazon, sans Prime Day. Check them out below!
Galaxy S10+
Samsung's 2019 Galaxy S10+ is still on sale, and you can grab the fully unlocked, 512GB version for $200 off. Normally $1000, this is quite a deal. In fact, if you're looking for some of the other, smaller options within the Galaxy S10 lineup, you're also in luck, with both the S10 and S10e also seeing similar discounts. However, if you want to get the best bang for your buck, you may as well pony up the extra cash for the S10+, as long as you're not afraid to wield such a large display.
Apple iPad
While the $100 discount on the 128GB Apple iPad is no longer available, you can still get both it and the 32GB version at a discount on Amazon. The 128GB model is currently a modest $31 off, where the 32GB version is discounted by $80.
If you're feeling spendy, the 11-inch iPad Pro is also seeing a small discount of $50 off if that's a route you want to go. Either way, if you're in the market for an iPad and missed Prime Day, not all is lost.
Apple Watch
The Apple Watch is an expensive piece of kit, and its retail price is a hard pill to swallow, despite being a fantastic product. If you're still looking into the smartwatch, Amazon is currently offering both the 40mm and 44mm versions at a $50 discount. Sure, it's a little modest, but it's something.
As I mentioned above for the Galaxy S10, if you can, opt for the bigger Apple Watch. The difference in price is only $30, which really isn't much when you're already passing the $300 mark. Then again, if you have a smaller wrist or want a more compact design, the smaller Apple Watch was made for you.