Best Password Managers 2019 Edition: The Best Free and Premium Options
Have you installed a password manager yet?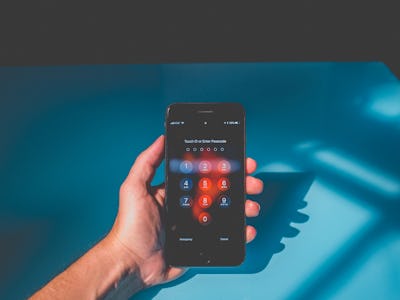 Unsplash / NeONBRAND
Crafting the perfect password is easier said than done. It should be long, but not too long (so you don't forget). Be sure you include capitalized characters, as well as one of those special characters, such as an exclamation point or "@" sign. Don't bunch up those special characters, though. Space them out. Finally, do not — and it can't be emphasized enough — use the same password for multiple accounts.
Easy, right?
Even for someone who cares about privacy and security (and we all should), constructing robust passwords for all the sites they visit is a tall order. Can you even count how many passwords you're using right now? Exactly.
That's where password managers come in.
A password manager is a rolodex for your passwords, usually kept in one encrypted and password-protected location. These managers generate strong passwords for you and lets you auto-fill them on all the various sites you visit. So instead of needing to remember 50 strings of complex gibberish, you only need to remember one.
There are a glut of managers available, some free and some that cost money, so parsing them can be hard. Here's what you need to know about the best password managers in 2019 and which ones are worth actually paying for.
LogMeOnce Password Manager
""For those that are new to password managers, LogMeOnce is one of the best free offerings."
For those that are new to password managers, LogMeOnce is one of the best free offerings. Even without the paid premium option, there are still no limits on how many passwords you can store, or the number of devices you can sync the manager across.
Getting started is the hardest part, but LogMeOnce has helpful and comprehensive instructions, and it even allows you to import passwords from another password manager if you're looking to switch.
LogMeOnce automatically suggests 15 character passwords, almost double the number offered by Symantec Norton Identity Safe, which only suggests 8. LogMeOnce also features two factor authentication, automatic population of passwords on websites, as well as a strength report on all the passwords you're currently using.
Sticky Password
Sticky Password, from the makers of AVG Antivirus, is another free password manager with paid upgrades. The free version offers AES-256 encryption, straightforward navigation and a clear user interface, as well as a robust password generator.
Their cloud-encrypted syncing options helps protect your passwords and information over WiFi connections, and you can choose to only store your passwords locally, or in the cloud. In addition to a regular sign on, Sticky Password also features biometric logins, using Face ID and fingerprints for sign in options.
One issue here is that it doesn't include a digital wallet. Like a regular wallet, a digital wallet lets you store electronic transactions and payment methods. Other password managers feature this functionality, in addition to storing your password.
LastPass
LastPass, while it also has a free version, may be the best-valued premium password manager at only three dollars a month, or $32 for a year. Similarly to LogMeOnce, LastPass allows you to import all of your saved login credentials from a variety of browsers.
One nice addition of LastPass is that it prompts and helps you delete this information from your computer once imported, giving you an added layer of security and ensuring that you just need to remember your one master password to unlock LastPass. The company includes another of great privacy services, including free credit monitoring, multiple identities, and an auto-fill feature for shopping.
Keeper
Keeper offers a free trial, and then costs roughly $25 a year. Your money buys you a wide range of benefits, including extensive device and browser support as well as a variety of secure authentication methods.
One neat feature is Keeper protects and isolates your data to specific regions in the world, preventing entities from outside those regions from accessing it. It also features single sign-on and a one-tap authentication feature.
Keeper supports biometric log-in, but also allows you to identify an emergency contact, who can access to your data in the event of an unforeseen catastrophe. It may not seem like a big deal, but many password managers will wipe or encrypt all of your information if it's incorrectly accessed, locking a user out of that info.
Dashlane
Dashlane is the cream of the crop, if you're willing to spend a bit more money (this the password manager I use). The Premium plan, also their most popular, is about five dollars a month, or $60 a year. It's worth it.
In addition to the standard features like password storage, generation, and importing, Dashlane also includes some difficult-to-find advanced features.
""Dashlane goes above and beyond. It's more than a password manager, it's an electronic vault."
These include digital wallets and Dark Web Monitoring. Dashlane already alerts all users when a site is hacked or breached, but Dark Web Monitoring constantly scans the dark web for your compromised personal information. Dashlane Premium also includes a built in VPN, which hides your IP address and offers a secure connection on WiFi networks or other traditionally unsecure connections. You can also store files in the Premium version of the manager for an added layer of protection for sensitive documents. In this sense, Dashlane goes above and beyond. It's more than a password manager, it's an electronic vault.
Take Security to the Next Level
Maybe you've already got a password manager. Maybe you're looking to do even more to lock down your info. If that sounds like you, you may want to check out a piece of hardware like Yubikeys.
If you're reading this article, you're likely familiar with two factor authentication, which generally uses your phone or email to alert you to an abnormal login. Most of the time, you're sent a code that you have to enter to complete the log in. Unfortunately, 2FA still has a vulnerability: Any system that uses text messages to send a code can be neutralized if the actor who wants it is a good enough hacker to intercept the text message (difficult, but not impossible.)
Yubikeys solve the problem by being able to plug into your computer to complete the second half of a two factor authentication, along with your password. While intercepting a text is hard, it is exponentially more difficult to snatch a physical piece of hardware off of you, particularly if they're miles away, as they often are.
Yubikeys differ in terms of size, compatibility, and price, but they're worth checking out if you want to go above and beyond just password managers.
The combination of password managers and other security hardware will exponentially reduce your risk of being hacked. As hacks become more and more common, you'll be grateful to have one.