What Do You Meme? And Other Party Games You Need
Party games that makes you spit out your drink and blush? Bring it!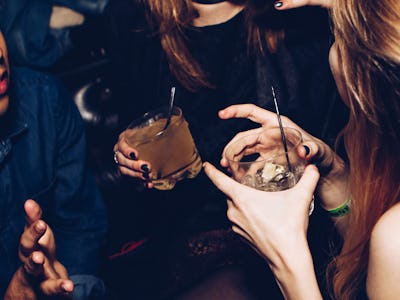 Unsplash / Michael Discenza
What's a party at your place look like? People sitting around drinking and rehashing the same stories? Gossip? Vacation planning? Eating?
Want to spice that up a bit? It is startling simple to do that. All you have to do is invite the right party game.
But which party game?
Here are a few that might take the party to a place you never thought it would go. Are you ready?
If you want everyone to be slightly shocked, laugh so hard they spit out their drinks, be unable to stop playing despite (or because of) all of that, then order WHAT DO YOU MEME? Party Game.
It is for adults only. Seriously. Make sure the kids are asleep or away at Grandma's. People will say things you've never wanted to hear them say. There will be images you can't unsee. This is seriously the kind of fun that only adults can — and should — enjoy. (Everyone keeps their clothes on. Don't worry about that.)
It is exactly what it sounds like. You make memes from images and quotes. They are NSFW. You win by impressing the judge with your irreverent humor.
Pull a card. Read the card aloud. Drink based on the outcome of that card. Maybe you drink. Maybe the entire group drinks. One thing is for certain. There will be laughter. And there will be drinking. So make sure everyone has a designated driver and there is plenty of booze.
This is from the same people who make WHAT DO YOU MEME so expect the funny to be irreverent and the laughs to be of the drink-spitting-out variety.
Buzzed - This is The Drinking Game That Gets You and Your Friends Tipsy!
Buzzed - This is The Drinking Game That Gets You and Your Friends Tipsy!
You pull a card. That card has five words on it. One of those words is the one you want your team to guess. The other four are words that you cannot say or you will lose points. The other team is trying to beat you. Hilarity will ensue. Invite your neighbors if you don't want them to:
Feel left out.
Complain about the screeching laughter emanating from your place.
When you invite this game to the party, no one will have time to tell stories you have already heard, gossip, discuss property values, or bitch about work.