Try Philo Streaming Service Free for 7 Days, and Sign Up Without a Credit Card
Try Philo Free For A Week, no credit card required.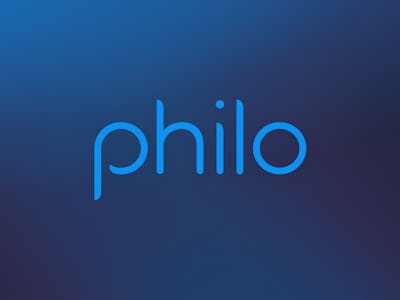 Philo
If you're still paying for cable just to be able to watch live TV as opposed to the video on demand offered by the plethora of streaming services out there, you're probably asking yourself if it's time to cut the cord on a fairly regular basis. But if you can't quite kick that live TV addiction, there's Philo, a service that bundles together 58 of the most popular cable channels in one package for just 20 bucks a month.
Channels like A&E, Nickelodeon, BET, Comedy Central, the Food Network, and many more, available live from Philo just like they are on cable. And you also get DVR-like recording features that allow you to record an unlimited amount of the programs of your choice and watch them up to 30 days later, on any device, wherever you go.
Start Your Free Trial Without Even A Credit Card
20 bucks a month is very little compared to your average cable subscription, but maybe you're not quite ready to invest it in Philo before you see how it works. You can do so by signing up for the customary free week of Philo, but a cool thing that differentiates Philo from other services is that you don't even have to submit a credit card in order to try it out. Instead, you begin the trial by providing a valid phone number, then in a couple days Philo will contact you for your billing info. Provide it to unlock the remaining days of the free trial.
$20 A Month, No Contracts Or Obligation
Cable companies are notorious for locking customers into long-term, intractable contracts, but with Philo you're under no such obligations, and if you ever get tired of having access to a bounty of live cable channels across all Amazon Fire TV, Apple, Roku TV, or Android devices, you can cancel your subscription at any time.
Works On Up To Three Devices Simultaneously
You also don't have to worry about getting locked out of your shows because somebody else is using the family Philo account, since it works on as many as three devices at the same time.
[Start your 7-day Philo free trial right now, with just a phone number.](http://www.kqzyfj.com/click-8753476-13269140?sid=prod-10117 Then it's time to sit back, relax, and enjoy almost 60 channels worth of live and recordable TV for a fraction of the cost of a basic cable package.