Google Stadia: Why the Cloud Gaming Service Could Launch With a Major Edge
This could make Stadia even more of a tempting deal.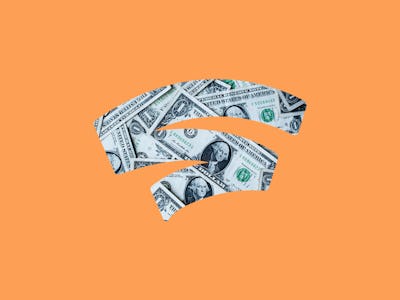 Danny Paez
Google Stadia will soon face off against the gaming giant trifecta. The fledgling cloud gaming service's bet, that it can compete with three industry giants with decades of industry experience, is risky. But at the time of its expected November launch, Stadia might enjoy a competitive advantage that helps them deliver a comparably cheaper final result.
This is thanks to the Trump administration's trade disputes with China. While the latest round of tariffs — whose impact on gaming consumers would have been considerable enough to prompt a rare joint statement on June 17 from Sony, Microsoft, and Nintendo — is on hold, their ultimate fate remains uncertain. As you may recall, the U.S. had at one point proposed an additional $300 billion in tariffs on Chinese goods before both countries decided to resume negotiations.
If those negotiations sour, then Stadia would enjoy a unique advantage in the rising cloud gaming landscape.
How Stadia Shakes Up Gamer Hardware Needs
The key to Stadia's advantage is its device agnosticism. The service will initially work on Pixel smartphones, various tablets, laptops, any TV with a Chromecast, and support existing console controllers. This will insulate it from the typical device life-cycle, and the R&D, sourcing, and manufacturing costs that come with it.
On a consumer level, Stadia adopters won't need to buy any new hardware effectively dodge any potential tariff price hikes. Piers Harding-Rolls, the Director of Research and Analysis for Games at IHS Markit, tells Inverse that could lead gamers thinking about buying a Switch, PlayStation 4, or Xbox One to lean towards Stadia.
"Looking at the console hardware sales volume over the next 18 months before the next generation launch, potentially Nintendo is the most exposed as it hopes to sell the most consoles during that time," he said. "On the flip side late adopting PS4 and Xbox One buyers are generally more casual and may be put off by higher prices. This is a fluid situation so we will have to wait and see."
While nothing is set in stone yet, the seven-page letter Sony, Xbox, and Nintendo addressed to the Office of the United States Trade Representative said tariffs could have a top-to-bottom chilling effect on their businesses. They estimate that a 25 percent levy on Chinese imports would cost console-craving consumers $840 million more this holiday season alone.
What About Next-Gen Consoles?
Sony, Microsoft, and Nintendo also argue that tariffs would have knock-on effects. If fewer people buy games this year, that means less money to invest in console tech and game content next year, jeopardizing some of the PlayStation 5, Xbox Project Scarlett, and new Nintendo Switch's cutting-edge specs.
The PS5 and the new Xbox consoles due in 2020 were set to pleasantly surprise gamers on price. That may no longer be the case if trade negotiations sour, though Harding-Rolls believes an increase in price won't dissuade the hardcore gamers that are drooling over the PS5 and Xbox Scarlett.
"I don't think a higher price point would significantly impact early adoption of next-gen consoles as those buyers are happy to spend to get access to the latest technology," he said.
The consumer tech industry as a whole could see notable increase in prices if the U.S. and China don't reach an agreement. Unfortunately for gamers, the uncertainty comes at the worst possible time. After all, new consoles only come out every four or five years.