Cool Off in the Water This Summer With These Excellent Swim Items (Plus, Free Shipping!)
Weekends at the pool just got way more fun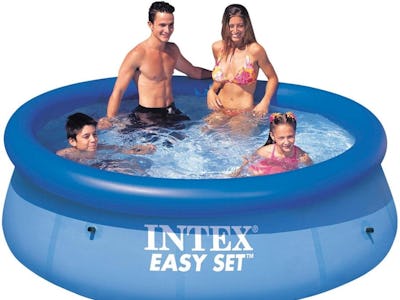 life and home
If you're planning on spending anytime at all in the pool this summer, these items will make your pool party way more fun. Whether you're just looking to enjoy yourself by floating in the water under the sun with a drink, or want to play volleyball in the water with friends or family, there's something here for you. And the best part is they all ship for free.
1. Floating Mat
Why We Picked It These are the best for spending a day in the pool. They are only $10 each, and come in different colors so you can get a bunch for your whole family.
2. King Kool Lounge
Why We Picked It Take this with you on the pool and you can suntan, relax or even read while enjoying your time on the pool. It even comes with a drink holder.
3. Inflatable Pool Volleyball Set
Why We Picked It Here's the perfect addition to your pool day the next time your friends and/or family want to play a fun game together. You can use it in outside and inside pools, and since it's inflatable, putting it together couldn't be easier.
4. Easy Set Swimming Pool
Why We Picked It If none of these are applicable to you because you don't actually have a pool where you could use them, then here's a great option. You can make your own pool in under 10 minutes. It's perfect for kids and families.
5. Giant Gator Ride-on Floating Mat
Why We Picked It This one is ideal for kids for a day of fun at the pool or lake. The handles provide you with a secure grip, and it is meant multiple people to use at a time.