Best Headphones You Can Buy on a Budget
They're the cheapest you'll find anywhere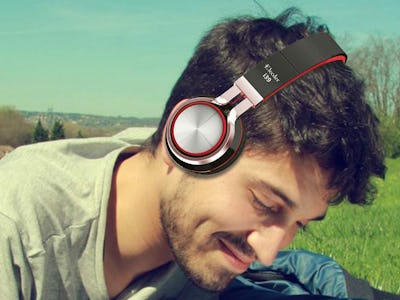 Amazon
Headphones are basically an essential item. Whether you're the kind of person who cannot leave your house without them, or you just need them during long commutes, headphones can make a boring workout more fun (or doable), a plane ride entertaining, or help you concentrate. Here are some of the best deals we've found on Amazon for Prime Day. You won't find headphones cheaper than these.
1. Elecder i39 Headphones
Why We Picked It For $10, you can't go wrong with these super comfortable headphones. The best part about them is that their cord is durable, which means it won't break easily - often the first thing about headphones that stop functioning, even for the expensive ones.
2. On Ear Headphones With Mic
Why We Picked It The padding on these headphones makes them very comfortable to wear. It also has comes with a microphone so you can use this headphone to easily speak on the phone.
3. Panasonic ErgoFit In-Ear Earbud Headphones
Why We Picked It It'll be hard to find headphones that beat this price. These are surprisingly durable, comfortable, and will block out unwanted background noise.
4. Mpow 059 Bluetooth Headphones Over Ear
Why We Picked It These headphones are perfect for people who want wireless headphones but can never remember to charge them. They are wireless but also come with an option to use a cord, so you'll always be able to use them, even when the battery needs to be recharged.
5. AILIHEN C8 Headphones
Why We Picked It These are foldable so you can pack them up with you and take them where ever you're going. The padding helps isolates outside noise, and these also come in cool colors, from bright pink and lime green.