Google Stadia: Is Stadia About to Jump the Gun on Cloud Gaming's Readiness?
A recent interview left room for doubts.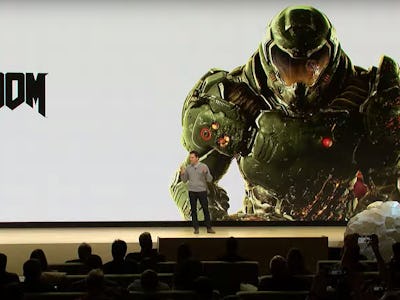 Google
Google Stadia talks a very big game, and will indeed deliver access to cutting-edge titles at a remarkably low price-point. But there are valid questions about whether the mainstream consumer will be able to access the infrastructure needed for a smooth gaming experience and, if they are, how much this internet service could cost.
Questions gained steam after the first Google Stadia Connect event in June held to reveal the game service's titles and pricing. The presentation was taped, and didn't offer viewers a chance to see the service in action. The omission drew notice, the first handful of people to try Stadia in the wake of its unveiling at GDC noticed lags, even in the highly controlled setting.
The issue of internet infrastructure, and whether it will be up to the challenge of delivering lag-free AAA gaming without going over data caps has been a frequent topic in Stadia-focused interviews, like Stadia chief Phil Harrison's recent interview with GameSpot where he was repeatedly pressed on the matter.
"The ISPs have a strong history of staying ahead of consumer trend[s]," Harrison told GameSpot. "ISPs are smart [and] they understand that they're in the business of keeping customers happy and keeping customers with them for a long time."
Harrison's remark — that ISPs will take care of their customers as they always have — raised eyebrows.
After all, this was the last time a big sea-change occurred in the way people stream content, and this sea-change put strain on the existing internet networks from all the extra data required to beam HD movies from Netflix servers to your living room. How ISPs behaved then could perhaps be predictive. And as you may recall, at the time, the priority of major ISPs was not to keep customers happy.
As Jake Swearingen points out in a 2017 Select All piece, their priority was to minimize their exposure to these new infrastructure costs. In the case of Time Warner Cable (which since then has merged with Charter to form Spectrum), companies like Netflix that refused to help pay for the extra bandwidth had their traffic routed "through transit" to make the signals slower.
It took an Attorney General lawsuit in New York to reveal that Time Warner was taking actions that resulted in buffering and lags when its customers used certain websites like Netflix. Eventually, Netflix agreed to pay up, and internal documents revealed that TWC then took action to immediately up the speeds.
More likely, even Stadia customers who do have access to blazing internet speeds could wind up paying dearly for it. According to calculations recently published by Ars Technica, the 35Mbps needed to enjoy Stadia at maximum settings with 5.1 surround sound will eat up a one terabyte monthly data allowance in roughly 67 hours of gameplay.
That'd be just fine for a non-serious gamer, obviously. The average person who plays video games plays about 7.5 hours of games per week, according to the latest industry data from Limelight. But that constituency includes casual gamers. In fact, a majority of the gamers in Limelight's survey use mobile phones as their primary device.
Serious gamers play far more. In fact, 67 hours might not be enough time to play through a single title, assuming that title is as developed as Red Dead Redemption 2, which some estimates have suggested could take as long as 150 hours to reach 100 percent completion. Close to 15 percent of the respondents in Limelight's data play 12 hours per week or more, and seven percent play more than 20 hours a week. And that's without being able to access the latest immersive titles with a click of a button.