This Stuff Calls Itself the Best Lube in the Universe and Frankly, We Can See Why
You've probably never tried anything like it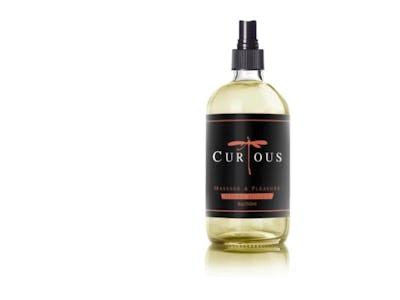 honey colony
If you've ever tried to search for the perfect lube you probably know that it can be really difficult to find the right one. Some of them are too thick and sticky and some of them have a consistency that isn't quite right, and the whole thing can be quite messy. But apart from the technicalities of lube being too thick or too thin, too sticky or not providing enough friction, there is another issue with lube. Often they use ingredients that are not natural and can cause discomfort. Especially given that this is something you're literally putting in your body, it's pretty important to make sure the ingredients won't cause irritation or vaginal Ph imbalances.
HoneyColony makes one of the best lubes we've found out on the market and it's intended not only to prevent Ph imbalances and irritation, but also to contribute to your overall health by including medicinal plants.
We've never come across lube that contains pomegranate, jojoba, damiana and elderberry and we're pretty sure you haven't either. HoneyColony's product Curious is both a lubricant and a massage oil, which can give you a sense of it's silky and smooth to the touch consistency The pomegranate serves as a moisturizer, while the the camomile (yes, that's in there, too) helps reduce and prevent any irritation you may be experiencing. Damiana is a known aphrodisiac so can only be an added benefit given what this product is for, after all.
Although Curious is a little bit more on the expensive side - it's $75.99 for an 8oz bottle - the important thing is that very little goes a long way. You only need to use one spray for each session, and each bottle contains 1,200 sprays - so, basically, a lot of fun and intimacy in one bottle.
HoneyColony is having a sale for the Forth of July. You'll get 20% off all orders over $75 (so this lube counts) and free shipping.