These Bluetooth Headphones Are Perfect for Working Out
These Headphones Are Your New Gym Equipment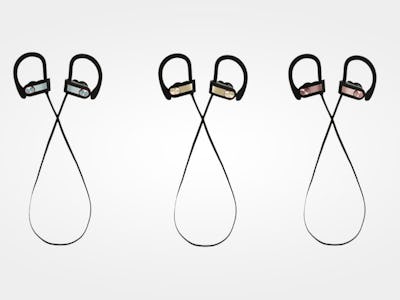 StackCommerce
The Details:
Sweat-proof Bluetooth earphones with a hook design
High definition, dynamic audio system
Noise-isolating technology
Why You Want It:
Your everyday earbuds aren't going to work for the gym. They fall out, get tangled up, or just don't deliver good enough audio to be heard over the grunting weightlifters. These Bluetooth headphones pack a surprising punch in a small package. They're sweat-proof and with their hook design, they won't fall off your ears. You can also change songs, volume or answer calls with the built-in buttons so you don't have to fumble with your phone. They're so perfect for working out that they'll become your most-used equipment at the gym.
The Deal:
ZX3 Bluetooth Headphones usually retail for $69 but you can get them in the Inverse Shop for a whopping 71% off for only $19.99. You ought to like the sound of that.
Prices subject to change.