TikTok: All the Best Memes, Challenges, and Dances and How to Find Them
Learn to navigate the meme gold mine that is TikTok.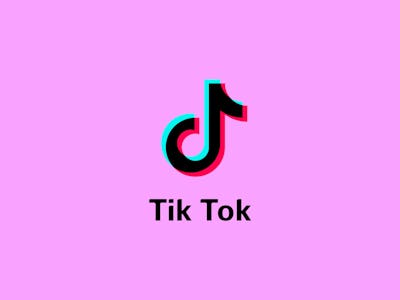 TikTok
TikTok's army of content creators break the internet on the reg, but as a platform, the new Vine-like social media network has a bit of a learning curve if you're not familiar with its conventions.
Since launching in 2017, the micro-vlogging platform surpassed more than one billion active users as of February, fueling a resurgence the of short, user-generated videos that made Vine so beloved until parent company Twitter retired it in 2016.
TikTok is not simply a Vine clone. Its rise to virality started with the now-defunct lip-synching social media app Musical.ly, which was acquired by a Chinese tech company called ByteDance in 2017. Its new owners re-branded Musical.ly as TikTok, and used its voice matching feature to transform the platform into an enormous and hilarious talent show that never ends.
With TikTok, users can easily sync and edit smartphone-shot video using audio snippets from films, songs, or voice notes. This has created a unique remixing platform that houses a treasure trove of bite-sized videos where most of the popular meme formats are centered around certain songs or audio.
Unlike Twitter or Instagram, most of the content that goes viral on TikTok isn't from notable people, celebrities, or influencers — it's user generated in the truest sense of the word. With TikTok, you don't really follow accounts, you follow hashtags. These are the best ones trending right now.
5. The Git Up Challenge
Dance challenges are a TikTok fixture. Right now, it's The Git Up Challenge that is having its moment in the spotlight.
The dance challenge was inspired by country rap singer Blanco Brown with his 2019 song "The Git Up," but it was TikTok user Harvey Bass who brought it to the social media app. He posted himself dancing to the song in a classroom in early June and it has since garnered 4.7 million likes and kickstarted a video trend.
Search for the #gitupchallenge tag on TikTok to get a stream of the hundreds of millions of videos that were inspired by Harvey's smooth dance movies.
4. Circle of Social Media
Many of TikTok's best memes don't have names, which can make them difficult to keep up with. That's the case for what Inverse is calling the Circle of Social Media meme that has began to pick up steam on the app.
The meme genre uses an audio snippet from the 2016 "Lion King - Circle of Life Parody (Virtual Life)" by the YouTube comedic duo Dustin and Genevieve, which replaces the Lion King lyrics with a line about checking your social media. Thousands of TikTok users have made the song their own version by lip-syncing to the opening stanza of Dustin and Genevieve's song.
Since the meme is technically nameless, finding its stream can be a bit tricky. TikTokers will need to find the audio file that all of the memes use, which is done by tapping the spinning record on the bottom right of any post.
Here's the Circle of Social Media stream.
3. Disgustang
Music isn't the only way to pop off on TikTok, voice clips from films and YouTube videos are also often remixed into their own clips on the platform. The Disgustang meme all started with a 2013 video of two Scottish girls getting yelled at by their mom for not flushing the toilet. Six years later TikTok has morphed it into something that involves a lot of sock puppets, horse masks, and dogs.
More than 38,000 Disgustang tagged videos have been posted to TikTok as of June 28 and there will likely be plenty more where those came from.
2. Furry Potato
Every social media site requires a healthy dose of adorable animals. On TikTok, the headlining meme for all things cute is Furry Potato, a take on a recent, minute-long video by YouTuber Lucidchart who invents different, lovable names for guinea pigs.
The TikTok versions of the video include users showing off their pet dogs, cats, guinea pigs, ferrets, and any other fuzzy companion that can be considered a fluffy spud. The furry furry potato videos have been viewed more than 800,000 times.
1. I Am Inevitable
Finally, one of the catchphrases by the supervillain Thanos from the Marvel superhero film Avengers: Endgame has been turned into a widespread TikTok meme that's been posted about more than 21,000 times.
The posts riff on one of the movie's most memorable quotes, where Thanos, on a quest to euthanize half the universe, says "I'm inevitable." Tony Stark, played by Robert Downey Jr., then sarcastically responds, "And I'm Iron Man."
This audio clip was then edited by YouTuber Austin Tube to replace Stark's line with "And I'm Kanye West." The original video was posted in May and garnered just under 10,000 views. But it's taken on a new life in the annals of TikTok.
Keeping up with meme formats can be difficult on the platform, but if you remember to save either the audio clip they are based on or their common hashtag TikTok can quickly become an unmatched cornucopia of viral content.