The First G7 Country Just Pledged Net-Zero Emissions by 2050: Who's Next?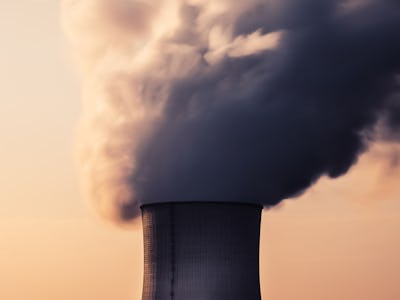 Unsplash / Thomas Millot
The United Kingdom just become the first G7 economy to put its net-zero pledge into law, committing it to achieving carbon neutrality by 2050. They join Norway and Sweden in adopting some of the world's most rigorous sets of emissions standards.
The law, which passed both houses of parliament this week and was signed by energy minister Chris Skidmore on Thursday, amends the 2008 Climate Change Act. Instead of committing the country to cut emissions to 80 percent of their 1990 levels by 2050, the act now reads that the country will aim to reduce emissions by 100 percent.
It's a huge step forward in the fight against climate change. As the seventh-largest economy, the UK's actions on carbon emissions could push other large economies to not only embrace the Paris Climate Accord's standards, but surpass them.
United Kingdom's Net Zero Target: What Could Come Next
The Paris Agreement committed its signatories to keep temperatures below two degrees Celsius, but only committed to a "global stocktake" in 2023 and every five years thereafter unless otherwise decided. A 2050 target places a stronger emphasis on how countries may achieve that goal, setting up a clearer path.
"Having a net zero target with a date before mid-century is probably the best single indicator of whether a nation is serious about delivering what it promised at the Paris summit, so it's notable that such a large slice of the global economy is already being conducted under net zero targets," Richard Black, director of the Energy and Climate Intelligence Unit," said in a statement.
The following countries are some way towards a net zero target:
Suriname is already past net-zero.
Bhutan is already past net-zero.
Norway is committed to reaching the goal by 2030.
Sweden is committed to 2045.
The United Kingdom has now joined the list with its commitment to 2050.
Other countries have yet to make a legally binding commitment, but have pending legislation on the books.
France, Spain and New Zealand all have proposed legislation for a 2050 target.
Uruguay has a policy document committing to 2030. Finland has one committing to 2035, while Iceland has one committing to 2040.
Denmark, Chile, Portugal, Costa Rica, Fiji and the Marshall Islands all have policy documents committing to 2050.
The European Union, Germany, the Netherlands and Ireland are all discussing a target of 2050.
The United States withdrew from the Paris Agreement, but some sub-national legislators have taken matters into their own hands. California has a target of 2045, Los Angeles has also committed to 2050, and New York is aiming for zero carbon electricity by 2040.
United Kingdom's Net Zero Target: How It Came About
The move comes after a somewhat surprising moment of inspiration. Theresa May, the prime minister set to step down on July 24, said her trip to Switzerland was part of what inspired her to support the measure.
"Just as a small example of why this is important: as you know, Philip and I go walking, not just in Wales but also in Switzerland, and there's a particular place we go to where over the last decade you can see the glacier retreating quickly —and this has brought home to me the importance of climate change," May told reporters during a flight to the G20 summit in Japan on Thursday.
May's walk in Wales famously led to her call an early general election for June 2017. The move was expected to boost her Conservative Party's standing during the Brexit process, but instead, the party lost seats. This contributed to her not being able to pass a Brexit deal, resulting in her resignation.
It has been speculated that her resignation may be linked to the new net zero targets. The Independent suggested that the last-minute dash could be "a desperate attempt by a failed prime minister to leave some kind of legacy," as she leaves office having failed to pass her Brexit deal. But whatever the motivations, a Greenpeace spokesperson noted that "judging by the headline, this is a legacy Theresa May can be proud of."
Perhaps the greatest influence of this legacy is it could convince other countries to do the same.