Increase Your Reading Speed 20% With This Innovative Tool
Read faster, better, and stop losing your place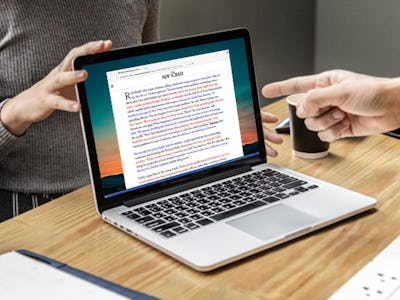 StackCommerce
The Details:
Why You Want It:
Find yourself spending an eternity just to get through your daily stack of e-mails, news, and updates? Reading too slow or just not getting the right info? Maybe you should try this thing called Science. BeeLine Reader is a scientific speed reading tool that applies an eye-guiding color gradient to text which helps your eyes adjust to the text, a process that has been shown through tests to increase both reading speed and comprehension. It's like getting an extra 20% of your reading time back entirely through this simple tool!
The Deal:
Normally a one-year subscription to BeeLine Reader costs $54, but the Inverse Shop has it on sale for 81% off at just $9.99. You might need to read that again for the deal to fully sink in.
Prices subject to change.