AirPower Was Cancelled, but This $45 Alternative Is Even Better
Devices look better without wires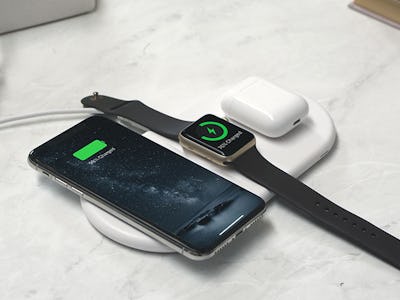 StackCommerce
The Details:
Reduce cable clutter with a wireless charging pad
Fast charging tech energizes your devices at blazing speeds
Compact size sits comfortably on nightstand or desk
Why You Want It:
Isn't it about time you stop stooping under your desk to untangle charging cables? This wireless charging pad is a sleek, minimalist solution to the madness of extension cords and wires. Not only does it use fast-charging tech to boost your devices at high-speed, but you can even charge three devices at once. Just try that with your regular charger. Actually, don't try it with your regular charger, because it will break.
The Deal:
This AirZeus charging pad retails for $149.99 but the Inverse Shop has it with a 70% discount so you can get 3-in-1 fast wireless charging for only $44.99.
Prices subject to change.