6 Items You Need for Complete Online Privacy
Protect Yourself with these 6 Solutions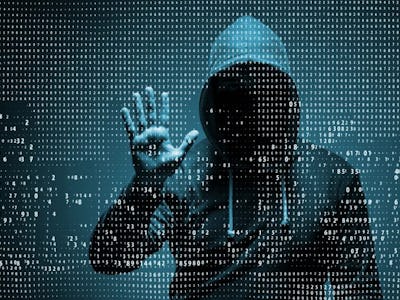 Google Images
Cybersecurity is the new frontier. In an increasingly digital age that seems more and more futuristic each day (hello, automated cars), protecting your personal information will be critical to your financial and personal safety. The devices that you use the most, like laptops and cell phones, are the ones that need protection the most.
Below, we have gathered six items to help you get started on protecting your online information and maintaining your privacy. They will work on cellphones, laptops, and other devices to keep your digital life your own. 
A Norton Security bestseller, you will have the best in security software. The informative dashboard reports statistics on what Norton Security did on your machine, whether it is a phone, desktop, or other devices you want to protect. Not sacrificing convenience for thoroughness, the Norton Deluxe provides quick scans, saves logins, and conducts file clean-ups. I mean, an average of 4 stars from over 3,000 reviews can't lie.
One of the leading antivirus software, Webroot protection is equipped with easy installation and comes with multiple conveniences, like their LastPass function which encrypts, creates, and saves all of your passwords. To protect this sensitive information, Webroot VPN works wherever you and your device are, from your home to a coffee shop. Armed with 25GB of secure storage, your files are both safe and optimized; Webroot's system optimizer removes unnecessary files to keep your machine running fast. Cloud-based protection that helps you move better. What more do you need?
Armed with the usual VPN features, NordVPN is described as 'military-grade' with the simple installation of commercial software. It works to protect your information by encrypting it and hiding it from hackers and other external monitoring. It even protects your browsing history so your broadband provider cannot utilize your browsing history in any capacity.
This isn't your average VPN router: the Linksys VPN Router is the real deal. With a maximum of 50 IPsec tunnels and five OpenVPN tunnels for iOS and Android users, Linksys is one of the most flexible and versatile VPNs on the market. You also get a 900 Mbps firewall and 110 Mbps IPsec throughputs to meet a wide range of business network requirements.
An affordable and popular anti-malware solution is Avast's HMA! PRO VMA. Avast, a trusted name in security software, will encrypt your data and protect your privacy online, even on public Wi-Fi. The encryption and firewall services will hide your history and IP address from your broadband provider as well, so you know your data won't go to any third parties.
So this isn't a VPN, or a router, or any type of antivirus software. But webcam violations are an increasing threat into the private lives of users and pose just as great a security threat as an exposed password. This 3-pack webcam covers that stick to your computer with a removable adhesive. They each have an adjustable slider to hide and reveal the camera and are thin and durable. What do you have to lose?