The Best Hemp Oils on Amazon Right Now
How's your anxiety? Do you sleep? Got pain? Hemp oil has your back... and it's easy to get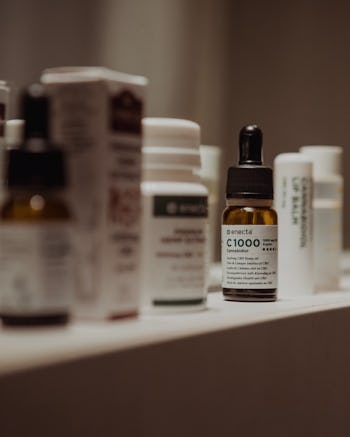 Unsplash / Francesco Mazzone
Stress? Sleeplessness? Joint pain? These are some of the ailments hemp oil can silence.
So if you are looking to feel better or dial back your use of pharmaceuticals that are probably overkill, take a look at this humble oil derived from the much-maligned-but-highly-medicinal hemp plant.
Hemp is completely legal, in all 50 states, unlike it's cousin MaryJane, which is still struggling to gain legal acceptance in many states. So don't worry that you are buying something you shouldn't.
You don't have to shop some online pharmacy you know nothing about. Buy your hemp oil on Amazon!
Here are five choices that have been tried and loved by other Amazon shoppers.
Two bottles of one of the most highly-rated hemp oils on Amazon for $24.95. Yes, please! This is a great way to give this cure a try.
Knock out those aches and pains in your joints. Sleep through the night. Experience less anxiety. Regulate your wild hormones. Boost your metabolism. Reduce inflammation. All you have to do is put a few drops on your tongue or into a beverage.
Could that be any easier?
Amazon reviewers say this stuff really works.
Don't like the taste or the process of getting hemp oil into your body? Go for this high dose version so you don't have to experience it as often.
This is 5000MG in a dose. So it's a quick way to get your dosage up without spending all day dropping hemp oil into your beverages.
I'ts a nice big bottle for the price, too.
Gummy Bears are fun to eat, right? And these will stop the pain in your joints and dial back your anxiety. What's not to love about that?
Also, since it's rich in Omegas and vitamins E and B, it's good for your heart, skin, and brain.
Pop a few to sleep better. Pop a few more when you feel tense. Gummy Bears are way more fun than pills or drops.
When it's time to dial up your dosage, look to this drop with 30,000 MG. This is highly concentrated.
When starting out with Hemp Oil, you are supposed to start slow and work up to a dosage that works for you. If you find yourself glugging back the whole bottle of a lower dosage oil, try this. That's a lot more concentrated than the entry-level version you started with.
Organic. High quality. And at a dosage that will quell your anxiety, this is a high-quality Hemp Oil that also includes the hemp plant's essential fatty acids. These are good for your hair and skin, too.
Less stressed and prettier! That seems worth the cost to entry.