A Luxury Mattress Doesn't Have to Cost a Fortune. Here's How.
You don't have to spend 1K on a decent mattress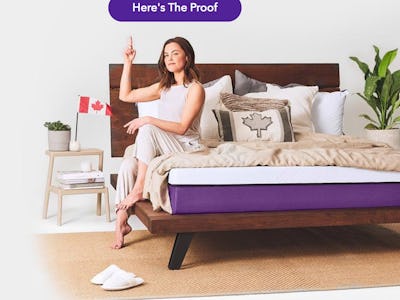 Polysleep
When did spending $1,000 on a mattress become the norm? It's easy to think this is the case given all of the companies out there selling high quality mattresses where you'd be lucky to find one for less than a grand. But not all of the quality mattress companies cost this much.
Polysleep delivers the same quality as other top mattress companies, but for a steep discount. Compare $650 for Polysleep's Queen size classic "The Origin Mattress" with $1095 for Casper's classic mattress - almost 50% less.
So how does Polysleep manage to keep a high quality for a reduced price? It's simple. They cut out the middle man and distribute their mattresses directly from the manufacturer to you, the customer. Polysleep carries three different mattresses: the "Origin Mattress," the "Polysleep Mattress" and the "Zephyr Mattress." Each of them come with the the essentials: antimicrobial materials for healthier sleep, a ventilated viscoelastic foam topper to improver air circulation, open-cell technology for improved shape and support for your body, high density foam and a supportive foam base, which is like a boxspring and is incredibly supportive.
The Polysleep mattress, which starts at $675 compared to $450, also comes with a liquid repellant cover which is conveniently machine washable. The Zephyr mattress starts at $1475, and the coolest thing about it is that it's adjustable, which is perfect for adjustable beds, and will make it easy for you to turn your mattress into a day bed in the morning.
You have 100 nights to sleep on the mattress before committing to keeping it. That's more than 3 months, or a quarter of a year. There is also an interest-free financing option available which would come out to about $108 a month for the Queen size Origin mattress. With so many options, there's really nothing to keep you from a future of much deserved nights of sound and restful sleep.