Best Bed Sheets for Hot Weather? Try These Brands to Get You Through Summer
You know a good sheet when you feel it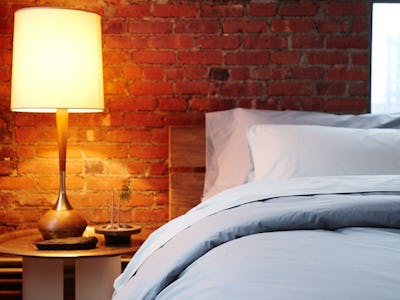 Amazon
You know a good sheet when you feel it. Even though sheets are basically just a piece of fabric, at the end of the day, you really do spend a disproportionate amount of time on them - one third of your life - so you might as well invest a little time and money in ones that feel good. It really can make a huge difference in how it feels when you climb into bed after a long day. You'll find a list of some of the best sheets out there that are ideal for keeping you cool during the summer. They range in price from $18 - $149, so you'll be sure to find something for you.
Why We Picked It Brooklinen makes some of the highest quality and softest sheets on the market. These are particularly good for fending off summer heat. And they come with a lifetime warranty, so if they ever rip, you can get a full refund. Who can argue with that?
Why We Picked It These bamboo sheets are soft, light and cooling. For less than $100, you'll get a comfortable, smooth and luxurious 4 piece set for any size mattress, including King.
Why We Picked It These sheets are made from 100% organic cotton, so you can be sure they are free from all toxic chemicals that are often found in bedding fabric, and more importantly, breathable for summer. They will feel softer after each time you wash them.
Why We Picked It You've probably heard of Casper mattresses, but have you also heard they make sheets? They a created with a breathable weave that makes them lightweight ideal for hot weather.
Why We Picked It If you are not looking to spend a ton of money on sheets, these are the best sheets you can find for the price. And if you're not convinced, it's hard to argue with 33,709 reviews and a 4.5 star rating on Amazon.