Get Rich on Amazon With This Simple Guide
With the right skills, anybody can sell products on Amazon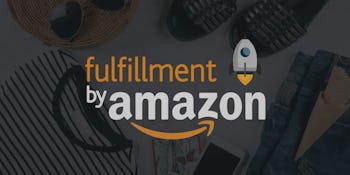 StackCommerce
The Details:
Step-by-step guide to selling on Amazon
Find a supplier, evaluate samples and list your product
Access 110 lectures & 7 hours of content 24/7
Why You Want It:
Amazon has everything, right? Not quite! They don't have your product. Amazon is where the world's businesses go to sell their products, and now with this No Experience Required guide you can join them. You don't need to own a warehouse or even manufacture your own product; this guide teaches you how to find a product, start a business and launch it on Amazon all from home. Running a worldwide business empire has never been so easy.
The Deal:
You've got to spend money to make money, but now you won't have to spend much. The Amazon FBA: From No-Experience to Launching Your First Product on Amazon is just $12.99 in the Inverse Shop —a 93% discount from the usual cost of $199.
Prices are subject to change.