This Digital Marketing Course Is 92% Off
Grow your business... without even leaving your house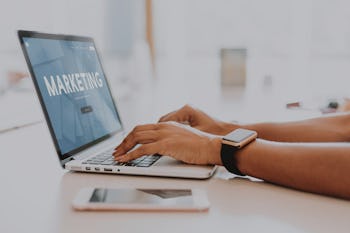 StackCommerce
The Details:
Learn digital marketing from basics to advanced techniques
Get hands-on practice with important marketing tools
Access 372 lectures & 38 hours of content
Why You Want It:
YouTube, Facebook, and Twitter aren't just your favorites sites for wasting time, they're also the best way to grow your business. Whether you work for a mid-sized company or are just starting out with your own small business, digital marketing is an essential part of success. This course teaches the fundamentals but also makes technical aspects like SEO, Google Adwords, and data-driven market research simple.
The Deal:
You'd expect to pay top dollar for an in-depth marketing course, but now you don't have to. The Complete Digital Marketing 12-in-1 Course has been discounted 92% from $200 and is available in the Inverse Shop for $14.99.
Prices are subject to change.