Wireless Earbuds That Pack Up to 100 Hours of Playtime
And the earbud case charges your other devices, too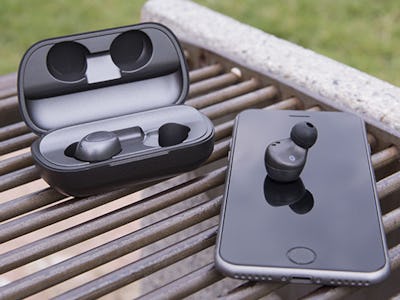 StackCommerce
The Details:
Why You Want It:
When you're out and about you never know when you'll want to listen to a little music—or maybe several days worth. These wireless earbuds come with a small carrying case that doubles as a rechargeable battery, so you can listen to music all day and all night and all day again. The case also includes a USB-C port so you can recharge your other devices. Earbuds, charger, and music. Now you're ready to leave the house.
The Deal:
Brio Phantom X7 True Wireless Earbuds with the Charging Case normally sells for $189.95, but with this deal at the Inverse Shop, you can get it 60% off at $74.99.
Prices subject to change.