Grab an iMac for 68% Off Now!
Game, Browse, Work and Play On A Slick 21.5" iMac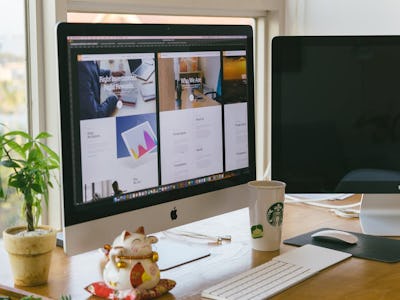 StackCommerce
The Details:
Huge 250GB hard drive for all your media
5" HD glossy widescreen display
Powerful Intel Core i3-2100 Dual-Core 3.1GHz CPU
Why You Want It:
Apple iMacs are powerful, sleek and easy to use — and now you can get one for a fraction of the normal price. Movies, music, gaming, writing, browsing, working; all your computing needs can be easily handled by the versatile iMac. These refurbished Apple products are thoroughly cleaned inside and out and verified to be free of defects by Apple Authorized technicians. A 1-Year Complete Hardware Warranty is included too, so you can be certain this certified Apple computer is as functional and reliable as a brand new iMac (but not so expensive).
The Deal:
Normally a certified refurbished 21.5" Apple iMac retails for $1199, but the inverse Shop has a deal for a full 68% off at just $379.