This Notebook Will Make You More Productive Than Ever
Make Your Notebook Suit Your Personality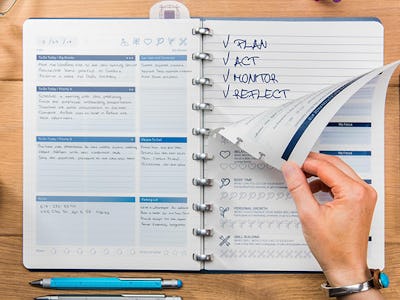 StackCommerce
The Details:
Track and plan your tasks
Swap out pages or add new ones at any time
Why You Want It:
Notebooks are invaluable for productivity, but a truly perfect notebook would last a lifetime. That's why The Perfect Notebook is named perfectly. Using its innovative disc binding system, the notebook allows you to remove used sections and add refills as you see fit. Mix and match sections to suit your needs and create your own unique notebook.
The Deal:
The Perfect Notebook is usually priced at $34, but you can get it now at the Inverse Shop for 11% off at only $29.99.
Like this deal? Check out Vault — you'll get four premium tools, including NordVPN and Dashlane, to supercharge your online security. Enter code VAULTONE to try it out for just $1!