Save Over 60% Off Powerful Photo Editing Software
Make Yourself Into A Photography Wizard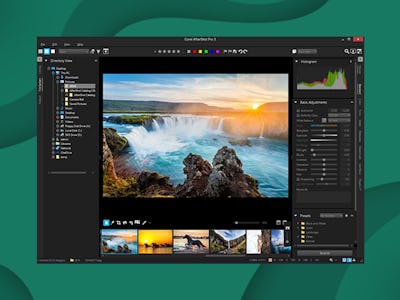 StackCommerce
The Details:
Wide variety of plug-ins from brands like Nikon & Canon
RAW file support for highest-quality images
Why You Want It:
You know when you take a great photo but there's just something missing? AfterShot Pro 3 will help you find that something and take a plain-old great photo into masterpiece territory. AfterShot Pro 3 is the world's leading RAW photo-editing software, which means it works with super-high-quality uncompressed image files. As every photographer knows, it's the details that count.
The Deal:
You can get this robust photo editing software for $29.99 from the Inverse Shop —a savings of 62% off the regular price of $79.99.
Like this deal? Check out Vault — you'll get four premium tools, including NordVPN and Dashlane, to supercharge your online security. Enter code VAULTONE to try it out for just $1!